06 juillet 2019
Le seul point commun entre ces deux pistes, outre leur titre quasi-identique, c'est l'année de parution (1966) et le fait que les écouter en boucle pendant une heure le samedi matin vous file la patate pour tout le weekend. Merci donc à Tommy Boyce, l'homme responsable d' un bon nombre de hits pop des sixties (dont ceux des Monkees) et à Robert Parker (le New-Orléanais derrière l'ultra-groovy hit Barefootin', même année) pour ces deux killer tunes qui donnent envie de foncer sur la plage en écoutant du rhythm'n'blues (why not). Enjoy.
Tommy Boyce - Let's Go Where The Action Is
Robert Parker - Let's Go Baby (Where The Action Is)
09 avril 2019
You can't go wrong with some S.C.O.T.S. en concert, buddy.. Le trio d'enfer en live il y a 14 ans, avec un medley de la muerte, quelque part en Caroline du Nord. Enjoy The Surf, Punk.
Southern Culture on the Skids - Meximelt/Misirlou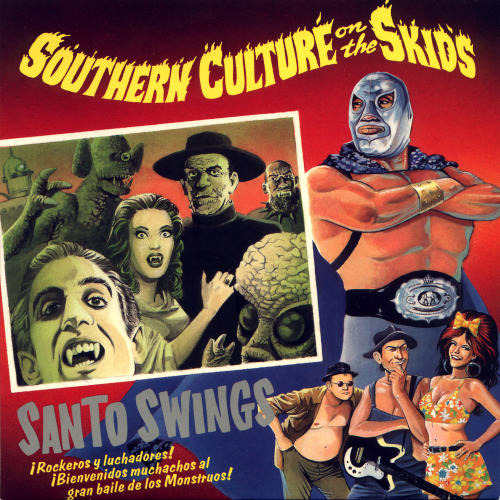 26 mars 2019
Bon, c'est l'hécatombe en ce moment.. RIP Scott Walker, a.k.a. Scott Engel.. un extrait de son quatrième album solo, Scott 4, et un p'tit clin d'oeil à ses débuts de bassiste de surf pré-teen idol en 1963, because I'm in a surf music mood these days et parce que c'est Tonic Tuesday, tout de même!
Scott Walker - The Old Man's Back Again (Dedicated To The Neo-Stalinist Regime)
Scott Engel - Devil Surfer
18 mars 2019
Dick Dale, en 1993, avec Nitro, la piste qui ouvre son album solo Tribal Thunder. Enjoy.
17 mars 2019
The King of the Surf Guitar.
A hot rod, a chopper, a surfboard, a soulmate, the sound of Dick Dale, and the endless summer..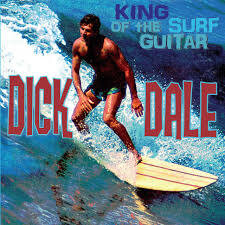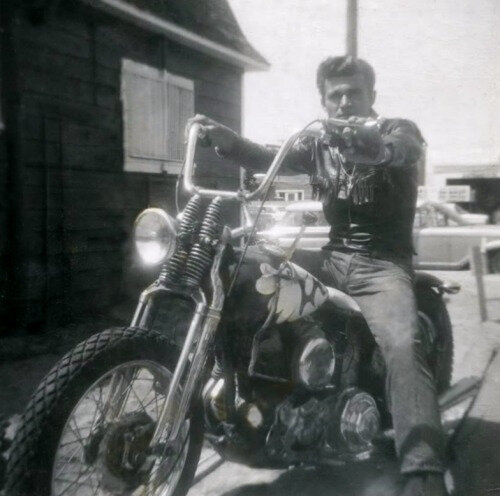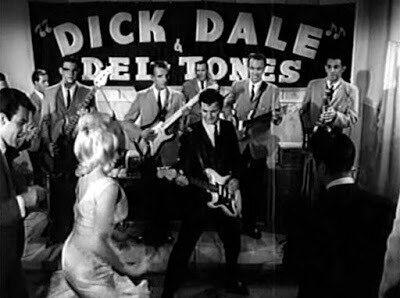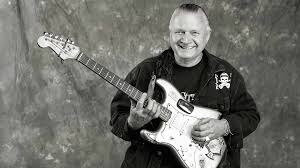 14 janvier 2019
La danse du sabre d'Aram Khatchatourian avait tout pour devenir un standard de la surf music vingt ans après sa création, et nombre de combos surf se sont emparés de la pièce classique aux quatre coins de la planète et jusqu'en Belgique, déjà très "wallifornienne", au début des sixties. Chouette version que celle des Jokers, from Anvers en 1965.
23 juin 2018
Du surfpunk canadien pour démarrer le weekend sur les chapodroux avec The Huevos Rancheros, ce power trio de Toronto qui privilégiait le côté rentre-dedans débridé (souvenir d'un super concert au Democrazy vers '95) aux poses chiantes et stériles. Les albums tiennent encore parfaitement la route aujourd'hui!
Huevos Rancheros - Get Outta Dodge
10 février 2018
Donc, les types sont en train d'écouter les Surfaris, et là, les quatre kings of the surf de Glendora attaquent Wipe Out.. l'un des types à une révélation et dit aux autres: "à notre tour de faire un instro!" Et hop, ils se baptisent The Safaris, enregistrent Kick Out, et ..le combo disparaît aussitôt, juste après la parution du single en 63. Enjoy the Surf, punk..
23 janvier 2018
Hell Yeah, gimme some SURF PUNK, honey! Le premier des deux singles de The Fender Four, from Baltimore & So Cal, enregistré en 1964, un instrumental brutal, lean & mean et testostéroné comme je les aime.. Randy Holden, futur The Other Half (Mr.Pharmacist !) et Blue Cheer, à la guitare.. Killer..
The Fender Four - Margaya
09 septembre 2017
Des frippes, des vinyles, du vrai vintage, des belles trouvailles, des passionnés et de la musique live, pendant trois jours? Sure, we got that! C'est le Roubaix Vintage Weekender, désormais incontournable rendez-vous nordiste de la mi-novembre à la Condition Publique, et c'est toujours gratuit! Et côté zic on retrouvera avec plaisir le swing classieux de Nico Duportal et ses Rhythm Dudes, les madrilènes The Limboos et leur exotic rhythm'n'mambo, et le surf cinématographique de Dusk, entre autres! Be there or be sorry..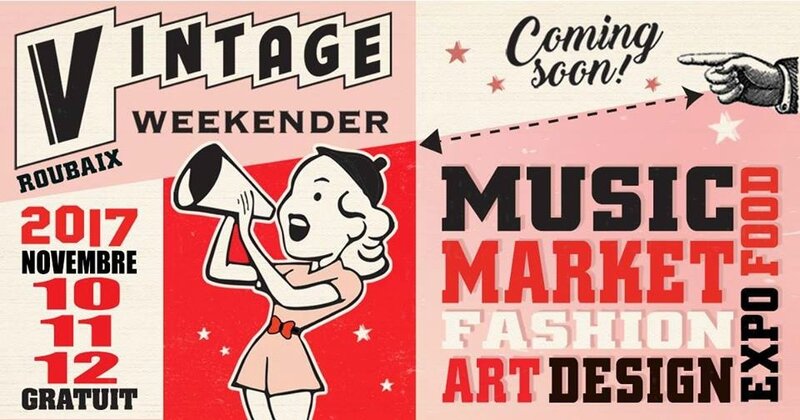 Nico Duportal & his Rhythm Dudes - Real Rockin' Papa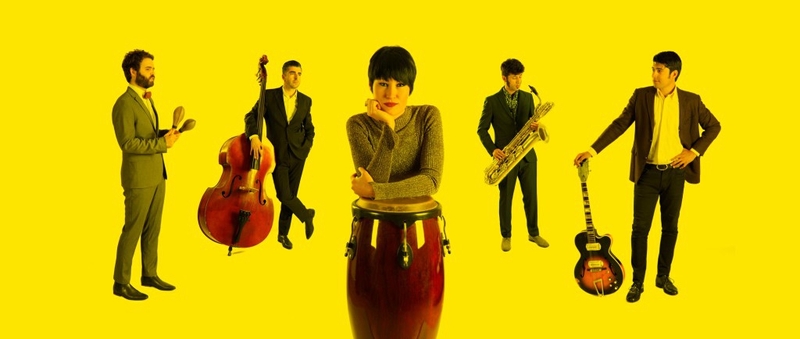 The Limboos - Big Chef