09 avril 2019
You can't go wrong with some S.C.O.T.S. en concert, buddy.. Le trio d'enfer en live il y a 14 ans, avec un medley de la muerte, quelque part en Caroline du Nord. Enjoy The Surf, Punk.
Southern Culture on the Skids - Meximelt/Misirlou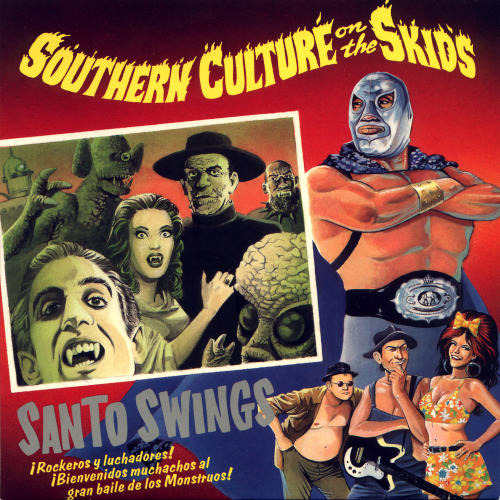 26 mars 2019
Bon, c'est l'hécatombe en ce moment.. RIP Scott Walker, a.k.a. Scott Engel.. un extrait de son quatrième album solo, Scott 4, et un p'tit clin d'oeil à ses débuts de bassiste de surf pré-teen idol en 1963, because I'm in a surf music mood these days et parce que c'est Tonic Tuesday, tout de même!
Scott Walker - The Old Man's Back Again (Dedicated To The Neo-Stalinist Regime)
Scott Engel - Devil Surfer
18 mars 2019
Dick Dale, en 1993, avec Nitro, la piste qui ouvre son album solo Tribal Thunder. Enjoy.
17 mars 2019
The King of the Surf Guitar.
A hot rod, a chopper, a surfboard, a soulmate, the sound of Dick Dale, and the endless summer..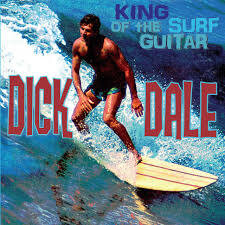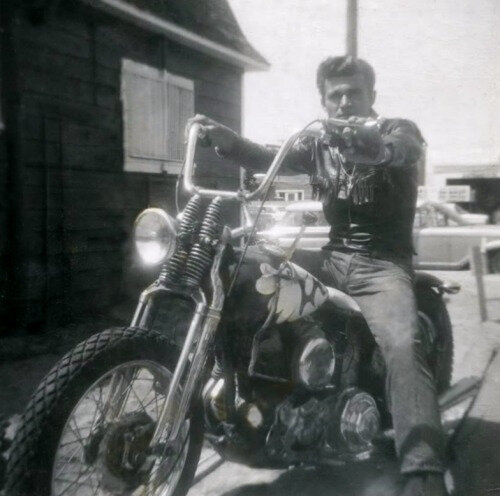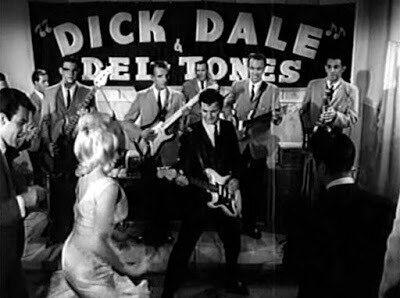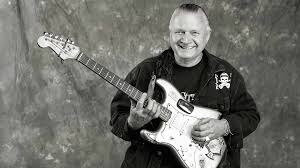 14 janvier 2019
La danse du sabre d'Aram Khatchatourian avait tout pour devenir un standard de la surf music vingt ans après sa création, et nombre de combos surf se sont emparés de la pièce classique aux quatre coins de la planète et jusqu'en Belgique, déjà très "wallifornienne", au début des sixties. Chouette version que celle des Jokers, from Anvers en 1965.
23 juin 2018
Du surfpunk canadien pour démarrer le weekend sur les chapodroux avec The Huevos Rancheros, ce power trio de Toronto qui privilégiait le côté rentre-dedans débridé (souvenir d'un super concert au Democrazy vers '95) aux poses chiantes et stériles. Les albums tiennent encore parfaitement la route aujourd'hui!
Huevos Rancheros - Get Outta Dodge
10 février 2018
Donc, les types sont en train d'écouter les Surfaris, et là, les quatre kings of the surf de Glendora attaquent Wipe Out.. l'un des types à une révélation et dit aux autres: "à notre tour de faire un instro!" Et hop, ils se baptisent The Safaris, enregistrent Kick Out, et ..le combo disparaît aussitôt, juste après la parution du single en 63. Enjoy the Surf, punk..
23 janvier 2018
Hell Yeah, gimme some SURF PUNK, honey! Le premier des deux singles de The Fender Four, from Baltimore & So Cal, enregistré en 1964, un instrumental brutal, lean & mean et testostéroné comme je les aime.. Randy Holden, futur The Other Half (Mr.Pharmacist !) et Blue Cheer, à la guitare.. Killer..
The Fender Four - Margaya
09 septembre 2017
Des frippes, des vinyles, du vrai vintage, des belles trouvailles, des passionnés et de la musique live, pendant trois jours? Sure, we got that! C'est le Roubaix Vintage Weekender, désormais incontournable rendez-vous nordiste de la mi-novembre à la Condition Publique, et c'est toujours gratuit! Et côté zic on retrouvera avec plaisir le swing classieux de Nico Duportal et ses Rhythm Dudes, les madrilènes The Limboos et leur exotic rhythm'n'mambo, et le surf cinématographique de Dusk, entre autres! Be there or be sorry..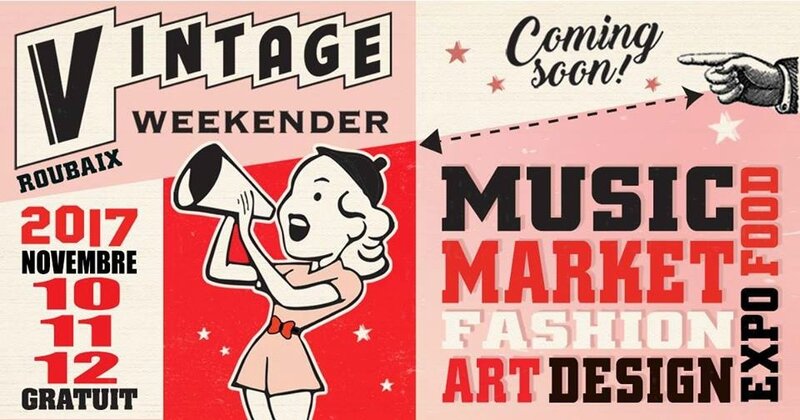 Nico Duportal & his Rhythm Dudes - Real Rockin' Papa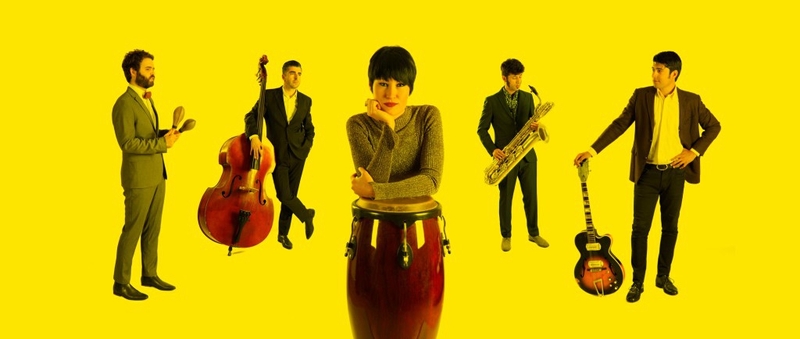 The Limboos - Big Chef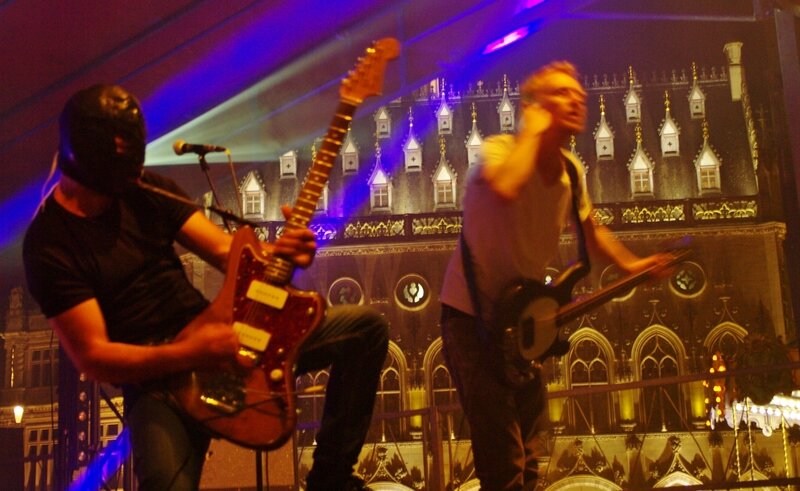 03 octobre 2016
Il y a quelques années, il y a donc une éternité, on était une paire à être tombé raide dingue du surf frat garage de The Untamed Youth, au point de les faire venir jouer avec l'asso Vertigo sur la péniche Les Tontons Flingueurs, à Arras, en 1996. Depuis; Derek 'Deke' Dickerson a continué son petit bonhomme de chemin, des Eccofonics à Dave & Deke en passant par la résurrection des Trashmen.
The Untamed Youth, c'était ce qu'aurait du être tous ces combos du revival surf des mid-90's qui commencèrent à pulluler après le succès planétaire et l'onde de choc Pulp Fiction, sauf que le combo de Colombia, Missouri, était là avant, qu'il était plus que bon, et qu'il ne se contentait pas d'une simple imitation sage et convenue d'un style souvent perçu à tort aujourd'hui comme inoffensif et limite niais, alors qu'à la fin des fifties la Surf Music - et surtout le Surf instrumental - étaient les derniers rejetons encore indomptés du rock'n'roll sauvage des pionniers et quasiment le seul truc écoutable à ne pas être de la soupe mainstream, en attendant l'éclosion du garage punk et la British Invasion des mid-sixties.
Le gang de Dickerson avait pour lui un véritable amour inconditionnel du Surf, une approche punk irrespectueuse des clichés mais fidèle aux modèles du genre, et un humour autodépréciatif très proche de l'esprit originel, plus une capacité certaine à s'approprier les standards et surtout les gemmes obscures pondues par leurs prédécesseurs, en les faisant sonner comme leur propres (excellents) originaux. C'est le cas de ce She's So Satisfying, originellement signé par The Apparitions en 1966, shooté en live dans le studio pour le Cable TV show It's Happening (une jouissive anomalie de la télé U.S. des 90's, qui mixait perfs live de groupes revivalistes contemporains et docs d'époque). D'ailleurs la superbe gogo girl qui se trémousse derrière le groupe n'est autre qu'Audrey Moorehead, la présentatrice / productrice / réalisatrice du show - c'est ce que j'appelle être à fond dedans! Enjoy & Keep on Surfing.
Untamed Youth - "She's So Satisfying"
Bonus rigolo. Les vintage longboards de surf font un chouette background dans ce clip, mais niveau stabilité faut faire gaffe..
Untamed Youth - "Bustin' Surfboards!"