12 juin 2021
Le Surf City des Beach Boys revisité par The 101ers? Eh ben non, ce Surf City-là est un original signé par Dan Kelleher, le bassiste de cet éphémère (1974-1976) combo de pub rock monté par Joe Strummer avant le Clash. Les 101ers sont quand même responsables d'un incontournable du Brit Rock des 70's, Keys To Your Heart, et on aime bien ententu aussi beaucoup le classique surf des 'Boys (et de Jan & Dean, puisque le titre a été écrit par Brian Wilson et Jan Berry), dans RKT!
The 101ers - Surf City
The Beach Boys - Surf City
05 juin 2021
Une bouffée de classic cowpoke rock'n'roll des Eighties avec cette perle signée The Beat Farmers, combo injustement méconnu par chez nous et qui mérite un virée en blue Chevrolet dans sa discographie bien fournie.. On est en 1986, Powderfinger est la troisième plage de la face-A de leur second album - Van Go - et c'est toujours aussi bon aujourd'hui qu'à l'époque!
The Beat Farmers - Powderfinger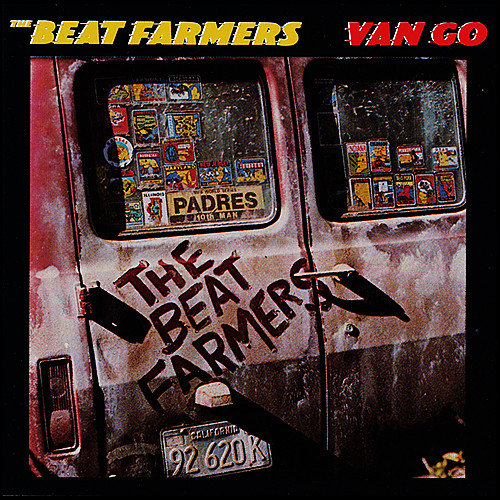 31 mai 2021
Du garage punk ludique et fun fun fun pour cet été, c'est exactement ce qu'il nous faudra pour nous recharger les piles après dix-huit mois de pénitence forcée! On est impatient de retrouver les Courettes et de découvrir The Jackets au Roots & Roses Summer Festival à Lessines en juillet prochain. En attendant, un p'tit détour par la discog du trio helvète via leur second LP, Way Out, paru en 2013 sur Soundflat Rds. et leur tout dernier en date, Queen of The Pill (2019, Voodoo Rhythm Rds). Enjoy.
The Jackets - Losers Lullaby
The Jackets - Wasting My Time
24 mai 2021
Kobe, Japan, heavy-duty hi-energy Rock'n'Roll arosé au saké, je présume.. Honnêtement, je ne sais pas grand chose de The Deadvikings (en un mot, please), si ce n'est que ce combo bien velu a sorti pour l'instant et à ma connaissance un EP quatre-titres et deux albums sérieusement testostéronnés (Come On!!! puis Electric Demon en 2012, suivi de Libertatia en 2017, bien pourvus en Detroit-meets-Stockholm-meets-Sydney rock action, souvent inspirée et furieusement accrocheuse même si flirtant - après des débuts punk-rock à donf' - avec un hard rock parfois limite pompier sur le second album - z'ont du épuiser quelques vinyles des Hellacopters, Sewergrooves et consorts).. Leur debut-EP en particulier me titille sévère et suffit à lui seul à me faire sérieusement envisager un séjour au Pays du Soleil Levant! Check 'em out if you can - ichiban, ichiban!!!
The Deadvikings - Born To Lose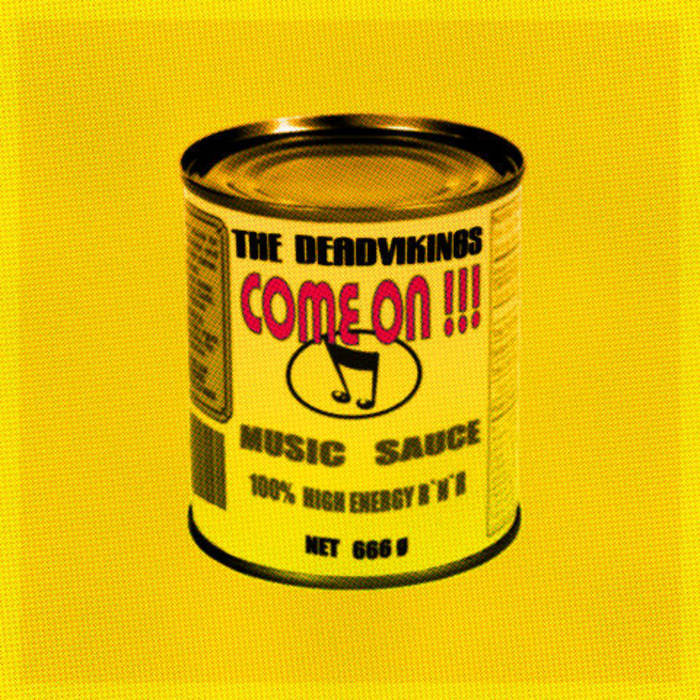 22 mai 2021
Un single en 2018 sur Fat Possum Rds, précédé d'un EP 4-titres, You are now entering RMBLR territory, sur le même label un an plus tôt - je ne sais pas si RMBLR ("Rambler"), combo d'Atlanta, Georgia est toujours en activité, mais il y a quelques perles glampunk r'n'r à découvrir sur ces vinyles.. à commencer par ce très addictif Name Game. Enjoy.
RMBLR - Name Game
19 mai 2021
Waaaaaaaay Kewl !!!
17 mai 2021
Nous en sommes au vingt mille huit centième jour d'investigation, et à ce jour l'identité et les motivations exactes de la blond go go danceuse à droite de l'écran concernant le flashage en live de booty tout nu à la deuxième minute (et 29 secondes) de ce passage du T.V. show Shivaree (Los Angeles, 1964) n'ont toujours pas été élucidées, malgré l'enquête très poussée menée par nombre de détectives érotomanes émoustillés depuis le tout premier post de cette vidéo.. Par contre le talent incontestable et le charactère unique du rock'n'roll du Four, sans oublier le génie de la composition de Bobby Fuller - derrière I'arbre I Fought The Law (Une reprise? Non, une incarnation) qui cache la forêt des dizaines de fabuleuses chansons écrites par le Rock'n'Roll King of The Southwest - éclatent d'une manière évidente, décennie après décennie!! I love, have always loved, and will always love The Bobby Fuller Four!!!
The Bobby Fuller Four - Let Her Dance + Sad & Lonely Night
11 mai 2021
1981. Jason Ringenberg, 23 ans, quitte Sheffield, la ferme parentale et l'élevage de cochons de son Illinois natal et monte - après un passage par la case université - à Nashville, Tennessee. Deux ans plus tard sort Fervor, le premier mini-lp du groupe qui, en 6 titres, définit et illustre le concept de "Country Punk" pour, au minimum, les dix ans à venir.. Ladies and Gents, for our listening pleasure, Jason & The Scorchers.. Enjoy.
Jason & The Scorchers - Harvest Moon
10 mai 2021
Une rock'n'roll parenthèse londonienne en 1976-77 avant de retourner à New York, un single, The Punk, et deux albums (Bad Girl en 1978 et Venus d'Vinyl en '79), c'est la contribution de Cherry Vanilla à la Cosa Nostra du binaire primaire - option glam sex frontal et débridé - qu'on aime tant ici aux RKT Headquarters. La miss a été, entre autres, collaboratrice de Warhol et de Bowie au début des seventies, avant de monter son combo avec l'aide de son boyfriend de guitariste de l'époque, Louis Lepore, plus le pianiste Zecca Estibel, et trois autres musicos du coin: un certain Henry Padovani à la guitare, Steward Copeland aux drums et Gordon Sumner - surnommé Sting - à la basse; les trois mêmes qui, avec Andy Summers à la seconde gratte, allaient commencer l'aventure The Police début 1977, avant que le quatuor ne devienne le trio que l'on connaît, lorsque Padavoni partit rejoindre les Electric Chairs de Wayne County à New York.. Mais ça c'est une autre histoire, et ce serait bien dommage de négliger les très bons titres chantés par Cherry, qui sont souvent loins de faire pâle figure à côté de bien des classiques du genre..
Cherry Vanilla - The Punk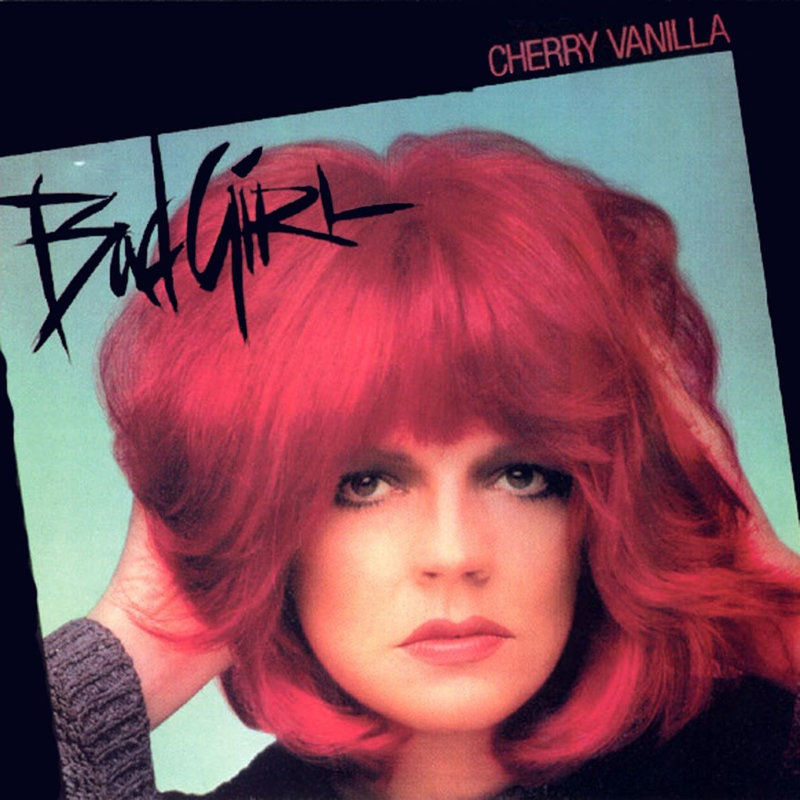 08 mai 2021
Des Mancuniens qui vont bien, et qui cartonnèrent aux Pays-Bas au milieu des sixties avec leurs covers bien garage punk whako-débridées de déjà-classiques de la décennie précédente, tels les Hello Josephine (Antoine 'Fats' Domino) et (Ain't it) Just Like Me (Pas le titre de Paul Rever & The Raiders, of course, mais une piste bien kool rhythm'n'blues des Coasters) de leur troisième single paru en 1964. On s'envoie la face-B de suite, et la version originale aussi, tant qu'à faire. Enjoy.
The Scorpions - (Ain't It) Just Like Me
The Coasters - (Ain't It) Just Like Me