28 mars 2020
1966. Nous sommes dans le Michigan, Macomb County, à Saint Clair Shores, en banlieue de Detroit. Une bande de gamins se choisit comme nom - comme des dizaines d'autres à travers le continent nord américain - The Illusions, sort ce killer 45trs Wait Till The Summer b/w City Of People, et disparaît dans les limbes. Aujourd'hui, il reste cette petite bombacita garage punk pur jus, un stomper de première avec des lyrics kewlissimes!
"When i walk the streets, the people stare and laugh at me, they put me down - Hey Hey Hey!
I just act serene and tell them don't you mess with me don't put me down - Hey Hey Hey!
If they want to laugh and stare, go ahead 'cause I don't care!.."
Killer, j'vous dis..
24 mars 2020
From Nowhere (Andover, dans le Hampshire, en fait) un album qui démarre avec une bombe, Wild Thing, killer proto-punker qui tétanisera droits dans leurs boots générations après générations de rock'n'rollers aux quatre coins de la planète.. puis une chanson pour chat(te) toute mimine, The Kitty Kat Song, histoire de séduire les minettes, et vlan, une nouvelle baffe dans la gueule en guise de piste n°3 avec ce Ride Your Pony, vigoureuse cover - écrite par Naomi Neville - du génial Lee Dorsey.. On est en 1966, et c'est comme ça que commence le second album des Troggs, seminal combo britannique monté au début des sixties par Reg Presley et Ronnie Bond, qui trône désormais au panthéon du rock sauvage et des ses rejetons les plus turbulents, garage et punk en tête. Enjoy the Joyride.
23 mars 2020
Need some timeless rock'n'roll right now.. Gene and Eddie and Brian and Lee and Slim Jim and the rest of the hot rod gang.. We're gonna rock with you guys.
The Stray Cats, unaffected by time or fashion, way back in '89 - Enjoy.
21 mars 2020
Commencer le weekend en douceur mais avec kewlitude, avec Greazee pt.1 & 2, un early instrumental de Billy Preston (1963 sur son premier lp, 16-Yr. Old Soul, re-publié en '68 en single avec la pt.2 en face-B)..
Billy Preston, c'était l'homme derrière le clavier du piano, du Hammond B3 ou du Fender Rhodes, sur les enregistrements de quasiment tout le monde, des 60's à sa mort en 2006. Ray Charles, les Beatles, Little Richard, les Stones, Sly & The Family Stone, Eric Burdon, Aretha Franklin et une floppée d'autres ont fait appel à lui et à ses doigts magiques, mais Preston a aussi eu une prolifique carrière solo. Enjoy the Groove.
17 mars 2020
Pas facile de (re)trouver aujourd'hui des infos fiables sur ce très discret combo de Sacramento, qui avait sorti cet excellent premier lp, intitulé Free Energy, en 2004 sur ALive Rds. Même le site Discogs.com demeure très évasif (et incomplet) sur le sujet, c'est vous dire.. Mais, bon, le combo à géométrie variable - aujourd'hui on appelerai ça un collectif - de Mike Diaz, le guitariste et tête pensante du groupe avait déjà à l'époque une capacité auto-promotionnelle inversement proportionnelle à son talent; ce qui explique sûrement pourquoi les compos et albums de The Red Tyger Church sont relativement difficiles à traquer.. Et c'est bien dommage, car le très personnel high-energy psyché-folk--garage Stonien seventies du combo, "Like Ike and Tina Turner backed up by Blue Cheer or something," disait Diaz, mérite encore le détour presque vingt ans plus tard. Enjoy the Free Energy of Angie Vampyre..
The Red Tyger Church - Free Energy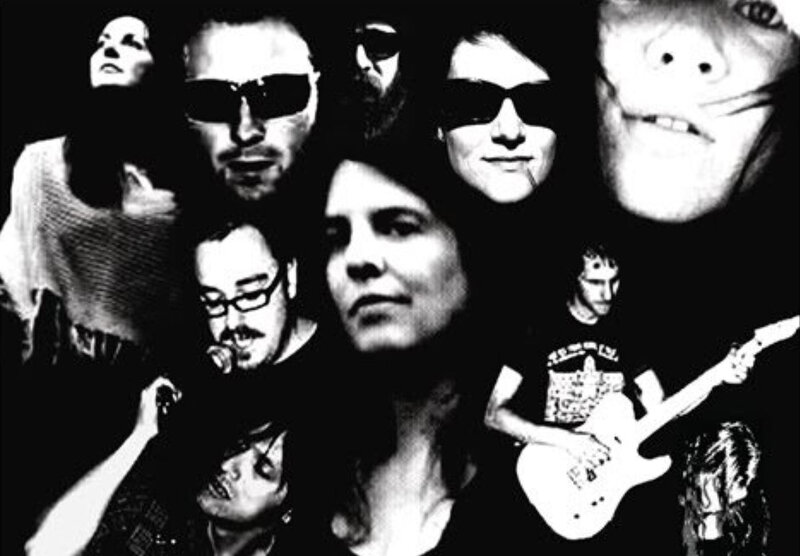 The Red Tyger Church - Angie Vampyre
16 mars 2020
Des fois faut pas aller chercher bien loin pour trouver la piste qui va vous mettre en joie et vous accompagner toute la journée ou toute la semaine.. Si je vous dis Teenage Kicks, The Undertones, 1978.. Yep, ça marche à tout les coups! On a beau connaître le titre par coeur, la fraîcheur et le peps de cet incontournable classique power pop punk, hymne non-officiel de Derry, Ireland, vous harponne les esgourdes à chaque écoute. Kick out!
The Undertones - Teenage Kicks
14 mars 2020
Bon, cherchez plus, j'ai trouvé le remède miracle.
The 'Gurus, live en 1997 pendant leur tournée d'adieu - et le reste du triple-CD Director's Cut (Le live Bite The Bullet, la compil' de passages radio Doppelgänger et celle de raretés et outtakes Bubble & Squeak) vous soignera tout aussi efficacement..
Have a nice weekend y'all.
The Hoodoo Gurus - Doctor Rock
10 mars 2020
il y a un mois j'avais déjà posté deux titres des Wailers, deux instrumentaux bien saignants, mais là, en réécoutant leur second album, le live de 1961 paru sur Etiquette - le label qu'ils venaient eux-mêmes de créer - et intitulé The Fabulous Wailers At The Castle, j'ai recraqué sur cette fantasmabuleuse cover du I Idolize You de Ike & Tina Turner, et en particulier sur la voix de Gail Harris, la jeune chanteuse de quinze ans qui, avec Rockin' Robin' Roberts (of Louie Louie fame), fournissait les vocaux sur la plupart des titres chantés du groupe. Gail Harris n'a pas vraiment fait carrière par la suite, mais sa performance sur cet album lui vaudrait sans problème une place de choix dans un hypothétique hall of fame du Pacific Northwest Sound!
The Fabulous Wailers feat. Little Gail Harris - I Idolize You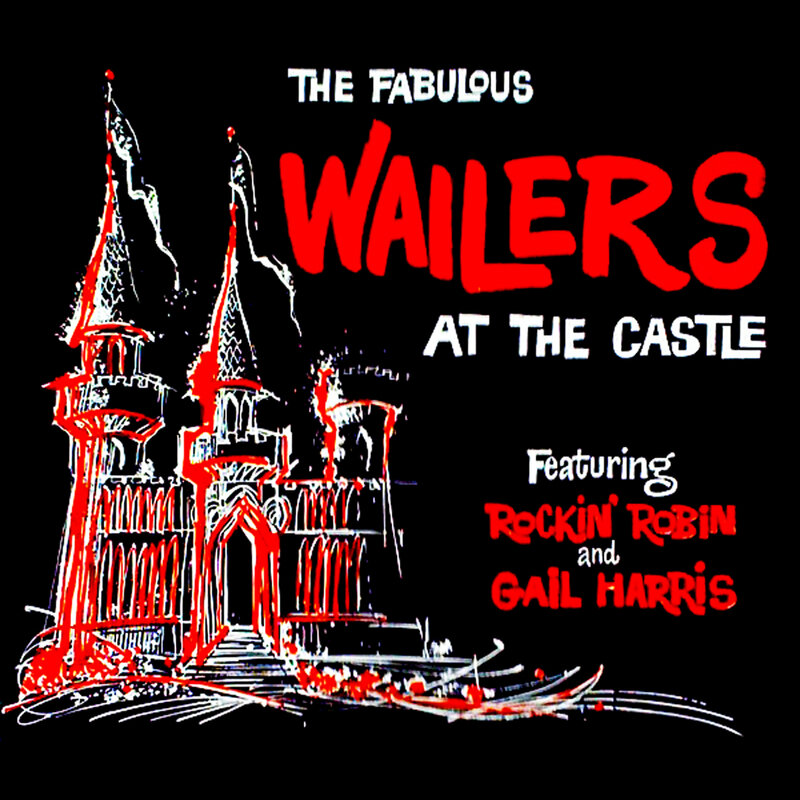 09 mars 2020
Th' Losin' Streaks! Ils ont un nom bien punk ("Les Spirales de la Défaite") et qui claque bien, ils viennent de Sacramento, Californie, ils avaient sorti un premier album (Sounds of Violence) et un ep (Beg, Steal or Borrow) tout à fait dignes d'intérêt en 2004 et 2005, puis plus rien jusqu'en 2018 et ce second lp chez Slovenly Rds, l'excellent This Band Will Self-Destruct in T-Minus. Aujourd'hui, lls balancent toujours un garage punk rock'n'roll de haute volée, quelque part entre - s'il faut absolument aller chercher des figures tutélaires - la réjouissante brutalité des Miracle Workers et le sens du riff qui tue des Nomads. C'est vous dire si c'est bon.. And last but not least, la good news c'est qu'ils passent par chez nous, à Courtrai, le 11 mai prochain! Fuck Yeah, ça va rebondir sévère contre les murs du Pit's..
Th' Losin' Streaks - Too Late
07 mars 2020
Début 1965, Lou Reed et John Cale bossent comme songwriters pour un label commercial basé à Long Island, Pickwick Rds. On est encore bien loin du concept Velvet Underground, mais ce Why Don't You Smile Now, écrit pour les All Night Workers - éphémère garage band de Syracuse dont le guitariste, Mike Esposito, ira rapidement rejoindre les Blues Magoos - n'en demeure pas moins un excellent downtempo garage rocker, hypnotique et proto-Velvet en diable.
Un titre qui deviendra, quelques mois plus tard et de l'autre côté de la marre, un furieux classique freakbeat pour The Downliners Sect, le cultissime (demandez aux Headcoats!) gang de Twickenham, London, celui-là même qui transforma le fameux couvre-chef deerstalker de Sherlock Holmes en must absolu du look garage rock! Entre les deux versions, mon coeur balance, balance, et finit par refuser de choisir, du coup on se les joue back to back en boucle pour commencer le weekend! Enjoy.
The All Night Workers - Why don't you smile
The Downliners Sect - Why don't you smile now