17 novembre 2019
A la fin des fifties, Alvin Wayne Casey n'a pas encore formé son propre Combo, mais il a déjà entamé une fructueuse carrière professionnelle en bossant avec des pointures comme Duane Eddy et Lee Hazlewood. Futur recherché et renommé sessionman, Al Casey enregistra bien sûr certains hits dans le registre instro-surf (dont le killer - et déjà hommage à un genre à part entière - Surfin' Hootenanny, dans lequel il cite Eddy, Dick Dale et The Ventures), mais sa période pure rockab' est également tout à fait digne d'intérêt - témoin ce supra-kewl et swinguant Willa Mae, signé Casey-Hazlewood, et daté de 1957. Enjoy.
11 novembre 2019
Cracker, combo monté par l'ex-Camper Van Beethoven (remember Take The Skinheads Bowling?) David Lowery, a sorti plus d'une quinzaine d'albums depuis 1992, malheureusement pas toujours aussi inspirés que ses premiers efforts, mais même sur les productions moyennement excitantes et plus récentes du groupe (ici, Sunrise In The Land Of Milk & Honey, 2009), ont peut toujours extirper une perle qui vous fait la journée ou la semaine, comme ce très addictif Turn On Tune In Drop Out With Me. Enjoy.
Cracker - Turn On Tune In Drop Out With Me
09 novembre 2019
Novembre 1957. Max Lipscomb, jeune guitariste de 18 ans originaire de Dallas, Texas, rejoint les Blue Caps de Gene Vincent, qui vient il y un peu plus d'un an, à l'été '56, de changer la face du monde libre avec le hit international et instant classic Be-Bo-A-Lula. Deux ans plus tard, sous le pseudonyme de Scotty McKay, il enregistre deux fabuleux singles de pure feral rockabilly, Midnight Cryin' Time puis Evenin' Time, dont la face-B, l'explosif Rollin' Dynamite, suinte autant la nitro que, au hasard, le Fujiyama Mama de Wanda Jackson! Enjoy the Boom.
Scotty McKay - Rollin' Dynamite
05 novembre 2019
2001! Déjà 18 ans qu'est sorti ce qui doit probablement être le meilleur enregistrement jamais réalisé par les Dirtbombs, un bon groupe de Detroit monté par le cofondateur des Gories, Mick Collins, quelques années auparavant. Deux batteries, deux basses, une guitare, la voix chaude et la présence scénique de Collins.. de quoi garantir de sacrés souvenirs de concerts, surtout pendant les tournées de promo de ce fameux second album Ultra Glide In Black, avec cette superbe collection de reprises remises au goût du jour garage soul. Le single Ode to a Black Man a bien tourné sur ma platine, la face A signée en 1980 par Phil Lynott, mais aussi la face B inédite avec cette cool et suavissime cover du Natural Man (1971) du crooner soul/r'n'b Lou Rawls! Enjoy.
The Dirtbombs - Ode to a Black Man
The Dirtbombs - Natural Man
04 novembre 2019
C'est le début de la semaine, c'est pour certain(e)s la rentrée, c'est just another Manic Monday! The Bangles en 1985 à l'époque de leur second album, Different Light, celui qui les fit décoller dans les charts avec le hit Walk Like An Egyptian. Pure pop en version Paisley Underground, le genre de trucs qui (tout comme leur excellent premier album, All Over The Place, paru l'année précedente) n'en finit plus de se bonifier en vieillissant. Enjoy.
02 novembre 2019
En boucle ce matin depuis le petit déj', cette pépite alt-country folk signée Julie & Buddy Miller, couple peu prolifique en duo (seulement trois albums entre 2001 et ce tout dernier effort, Breakdown on 20th Ave. South, paru en juin dernier) mais dont les carrières respectives sont déjà plus que conséquentes. Enjoy.
Buddy & Julie Miller - I'm Gonna Make You Love Me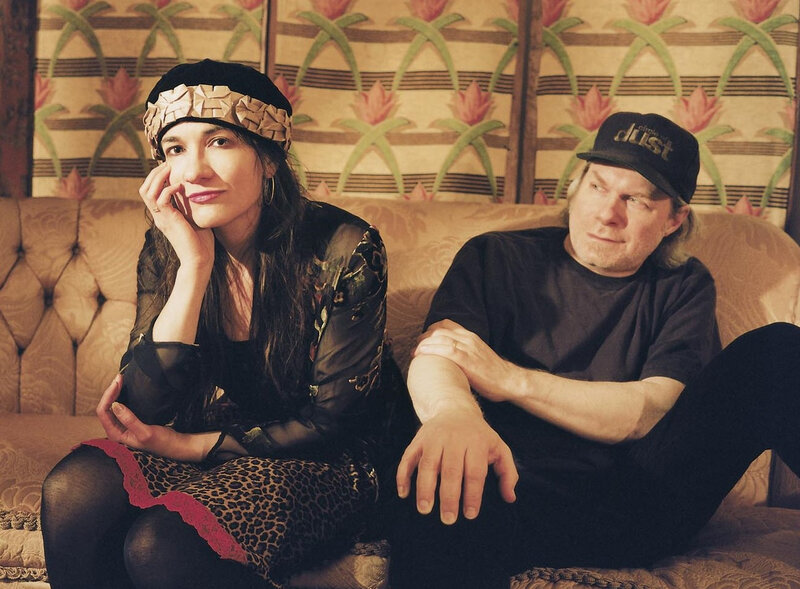 30 octobre 2019
Alors, ce concert des Detroit Cobras hier soir aux 4-Ecluses à Dunkerque.. on était nombreux(ses) à avoir fantasmé sur ce combo issu de la scène de Detroit de la fin des 90's, mais contrairement aux Gories, Dirtbombs et autres White Stripes, les occasions de voir le gang de Rachel Nagy et de Maribel Restrepo avaient été extrêmement rares en Europe. Restait les vinyles, cinq long-jeux et mini-lps, dont ces deux excellents premiers albums, Live, Love or Leaving (2001) et surtout Mink, Rat or Rabbit (1998), superbes collections de reprises de vieux trucs obscurs mais géniaux, black rock'nroll et rhythm'n'blues fifties et early-sixties essentiellement, passés à la moulinette garage tendance dancefloor filler. Deux lps qui reviennent encore régulièrement sur ma platine, et qui comme pour pas mal de fans avaient à l'époque provoqué de fiévreuses recherches des fabuleux originaux sélectionnés par les 'Cobras, ces gemmes plus ou moins rares qui leurs avaient de facto garanti un répertoire en béton armé.
C'est surtout en pensant à l'opportunité de découvrir ces perles vintage en live qu'on misait ce mardi soir, et effectivement j'ai pris mon pied à danser sur les covers de Gary U.S. Bonds, des Shangri-Las, des Shirelles, de Brice Cofield et de Otis Redding, même si, en toute honnêteté, la perf du groupe était souvent tout juste du niveau d'un (bon) groupe de baloche.. Tant pis pour le (mini-)mythe, tant mieux pour le weekend qui arrive, ça aura au moins eu le mérite de me redonner envie de plonger dans mes compiles "Songs We Taught The Detroit Cobras" homemade..
Allez, une 'tite video du concert tout de même, une version d'autant plus chouette du Looking For My Baby des Nite Riders que le groupe a eu l'excellente idée d'inviter sur scène Daphné Pussycat, la world-famous dee-jay du fantasmabuleux Faster Pussycat rock'n'roll radio show sur PFM-99.9 à Arras, pour les backing-vocaux! Kewl.....
Detroit Cobras - Looking for my Baby
Quelques mots aussi sur la première partie signée Jack's On Fire, jeune et vigoureux quatuor lillois qui depuis 2012 (déjà?!) assène sa post-pop punk sucrée salée avec une saine aggressivité toute rock'n'roll. un bon gig pour se mettre en jambes, avant la deuxième première partie (Parlor Snakes), mais pas un simple échauffement, J.O.F. a suffisamment de bons titres et de bonnes idées, en plus de l'attitude ad hoc, pour qu'on ait vite envie d'en savoir plus - je vais les suivre de près, désormais.. le titre ci-dessous, Fake Generation, est celui avec lequel les lillois on terminé leur set. De la graine de hit, non?
Jack's on Fire - Fake Generation
29 octobre 2019
Detroit, début des 80's. Bob Seger se souvient d'une conversation avec un groupe d'ouvriers retraités qui bossaient chez Ford, sur les chaînes de montage de Wixom, Michigan. La fierté et l'amertume de ces blue-collar workers qui se souviennent du dur labeur mais aussi des beautés sur roues qui résultaient de leur travail lui inspirent ce cool rocker, qui atterrira sur la face A de l'album The Distance, paru en 1982.
"..Now the years have flown and the plants have changed
And you're lucky if you work
The big line moves but you're lucky if you work
Back in '55
We were makin' thunderbirds.."
Bob Seger - Makin' Thunderbirds
Hey! Mine de rien, j'ai déjà posté un bon paquet de photos de T-Birds croisées dans la région, sur ce blog! Check'em out if you wish!
28 octobre 2019
Bon, alors bien sûr, la video de ce T.W.M.V. ne montre pas les Coasters en action, mais il y a malgré tout plein de bonnes raisons pour se la (re)visionner en ce début de semaine:
1/ l'excellente reprise de ce classique R'n'B par Nick Waterhouse et son sextet hier soir au Grand Mix à Tourcoing - juste avant Katchi - qui a une dernière fois envoyé le public en orbite (sold-out, le concert dans le tout nouveau et très chouette club du Grand Mix, et le groupe en grande forme et nettement plus swing et groovy qu'à Bruxelles il y a deux-trois ans).
2/ l'occasion de se re-titiller les papillles, les esgourdes et les nerfs optiques avec l'une des scènes cultes du Death Proof de Quentin Tarantino, grand film féministe et auto-érotique (si, si) truffé de références 100% Real Kewl Trash-approved. - si le son de la montée en régime d'un gros V8 des bonnes années vous réveille le bas-ventre, well.. you know what I mean.
3/ Stuntman Mike - ou plutôt Kurt Russell. Marmoréen, reptilien, badass..
4/ Vanessa Ferlito, petit sourire en coin, sa lapdance de la muerte, son short très short, son p'tit bedon et son joli nombril, et son interprétation du personnage de Arlene / Butterfly, qui se lâche à fond - grrl power! - dans cette scène mémorable.
L'original date de 1956, premier single pour les Coasters, jeune groupe de rhythm'n'blues / rock'n'roll / doo wop originaire de Los Angeles mais installé à New York, et premier hit dans la foulée, signé par les incontournables hitmakers Jerry Leiber & Mike Stoller. La version la plus connue - celle utilisée par Tarantino pour le soundtrack de son sixième film - date quant à elle de 1973 et figurait à l'origine dans l'un des best of du groupe.
The Coasters - Down in Mexico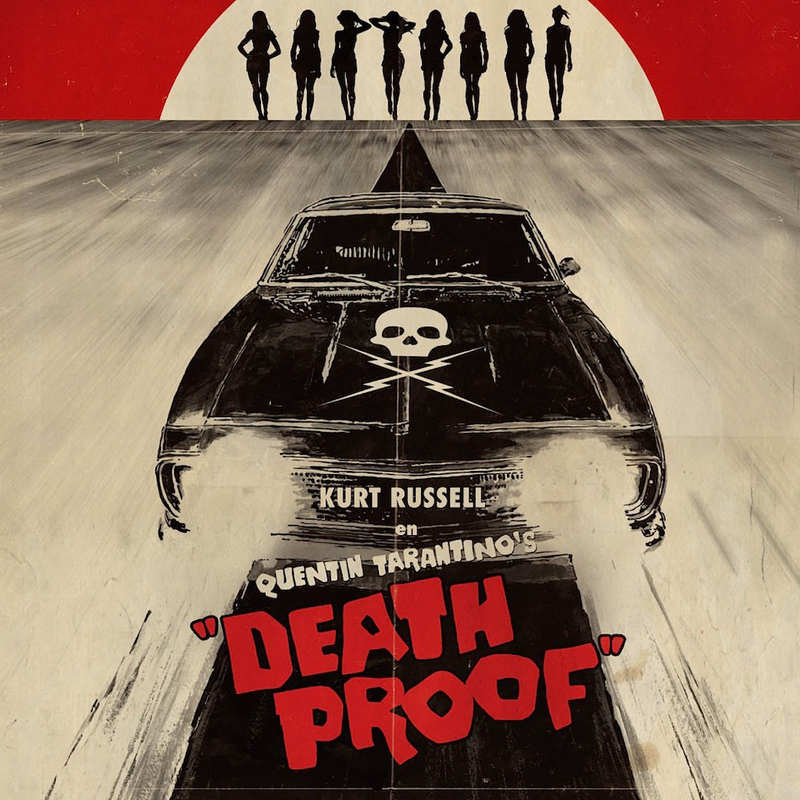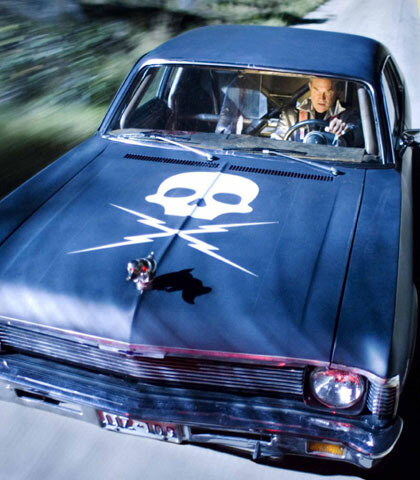 Coasters - Down In Mexico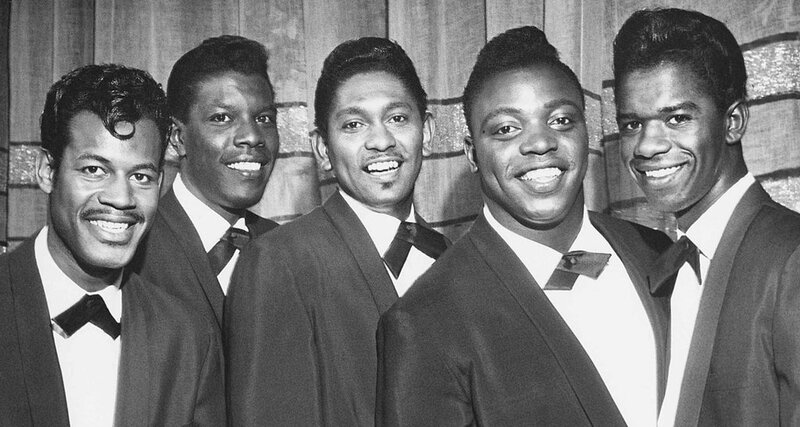 26 octobre 2019
Bon ben cette semaine a été très punk dans mes enceintes.. Après être retombé dans la marmitte mid-seventies pub/punk avec les 'Bishops et l'infernal quintet Bators/Chrome/Zero/Magnum/Blitz lundi et mardi dernier, on enfonce le clou chromé ce samedi matin avec un combo injustement oublié, The Nips, a.k.a. The Nipple Erectors (un nom unilatéralement désigné comme Meilleur Nom de Groupe Punk et Assimilé par un jury de une personne cette semaine dans mon salon), monté par Shanne Bradley et Shane MacGowan (Six ans avant que ce dernier ne co-fonde The Pogues) et auteur d'au moins deux classiques, le très power-pop Gabrielle (1979 - repris quelques années avant sa parution par Johnny Hallyday) et ce fantastique All The Time In The World, leur second single paru en 1978. Enjoy.
The Nips - All the Time in the World