20 février 2019
Compétitions française et internationale, avant-premières de nouvelles saisons, séries cultes et panorama mondial, et surtout un maximum de découvertes (avec des propositions particulièrement alléchantes, cette année!) , c'est ce que proposera Séries Mania Festival du 22 au 30 mars prochain à Lille et dans toute la région.
Audrey Fleurot, Julianna Margulis (membres du jury)
Et cette année pour la deuxième édition lilloise - ou «Saison 2, épisode 2».. - du festival créé en 2010 à Paris, «il va y avoir du lourd», effectivement, avec outre la venue d'invitées prestigieuses (Le féminin s'impose, car de Uma Thurman, invitée d'honneur, à, entres autres, Julianna Margulis (The Good Wife, Urgence) et Audrey Fleurot, la coloration de cette édition sera très féminine), et les multiples projections, soirées spéciales et évènements parallèles, une programmation à la fois populaire et ultra-pointue, et de quoi satisfaire l'appétit vorace des Sériephiles/phages avides de nouveaux chocs télévisuels.
Bon, moi, en tous cas, je suis déjà dans les starting-blocks pour la rencontre avec Charlie Brooker et Annabel Jones (créateurs et showrunners du fabuleux Black Mirror et auteurs de l'excellente mini-série Dead Set) et j'attends avec impatience de découvrir sur grand écran les prometteurs Lambs of God, Blackout ou le reboot de The Twilight Zone! Encore quatre semaines à tenir..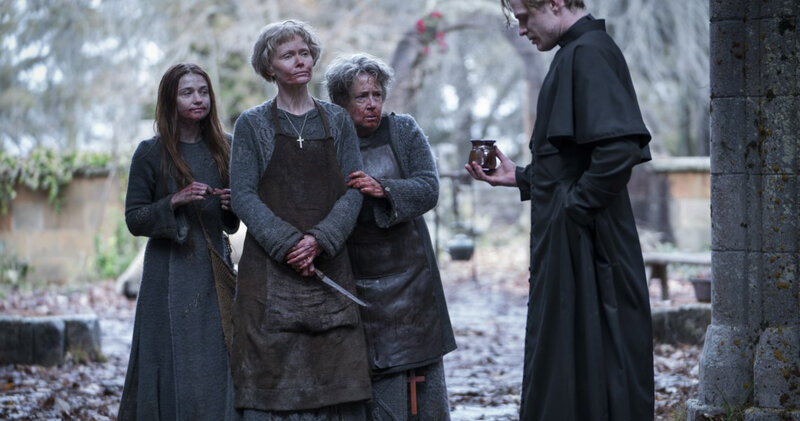 Lambs of God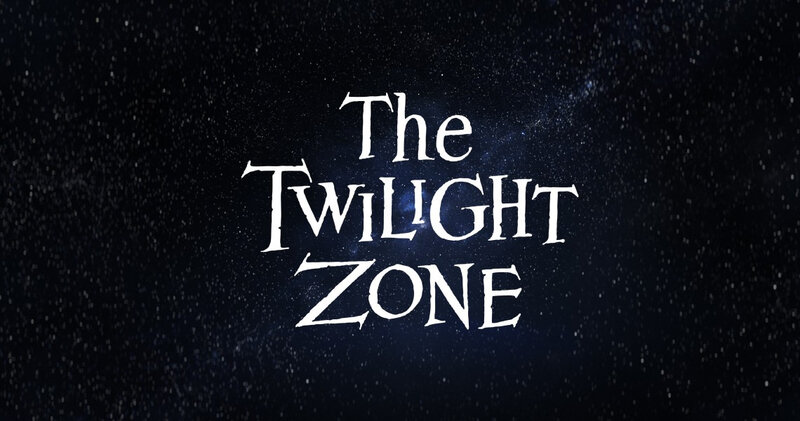 La découverte du jour: les fabuleux clichés de Merel Schoneveld, talentueuse photographe hollandaise contemporaine spécialisée en photographie de rue, dont les photos saisies sur le vif évoquent les grands noms de la photographie humaniste, avec un regard décalé à la Vivian Maier et un humour poétique à la Pentti Sammalahti. Merci à Polka pour la pépite!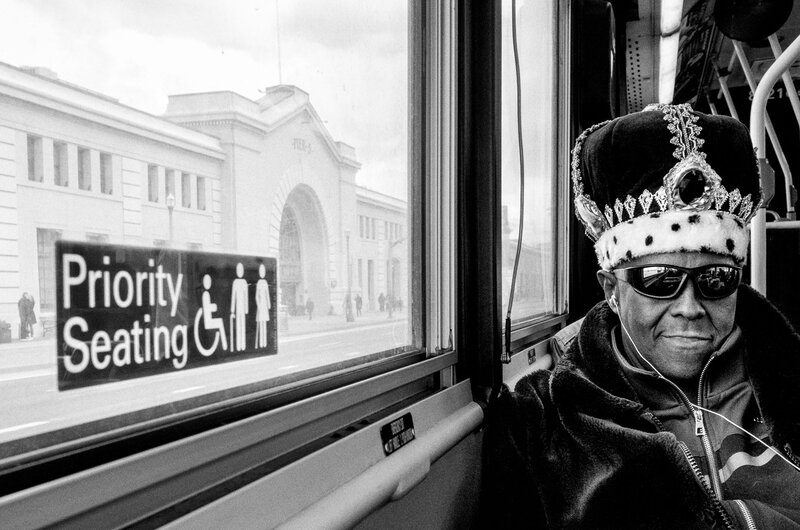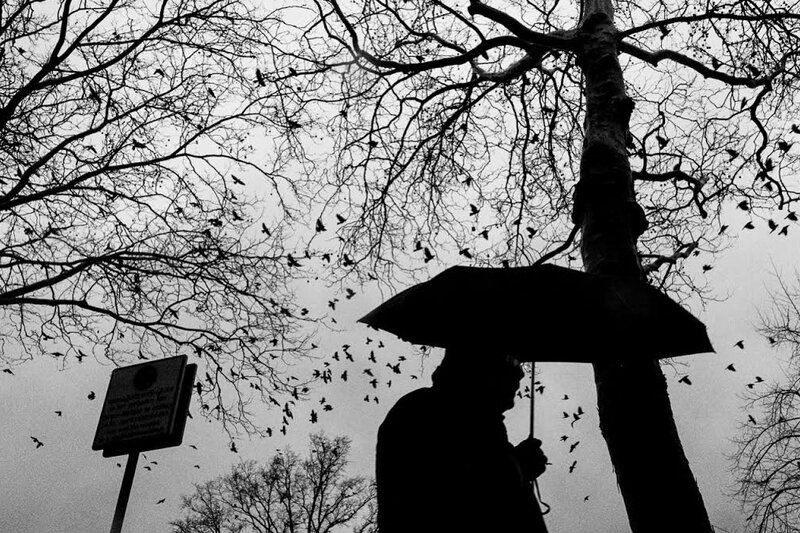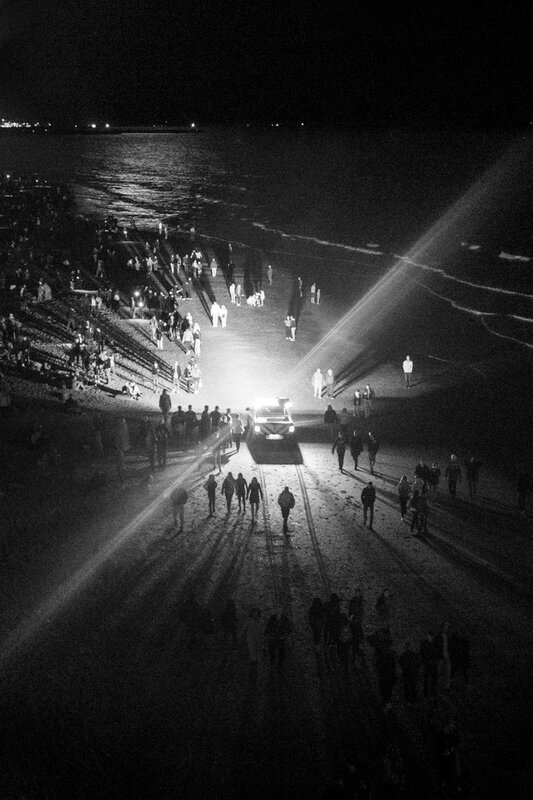 https://www.merelschoneveld.nl/
19 février 2019
1966. Dans quelques mois The Animals vont muter en Eric Burdon & The (New) Animals et prendre une virage psyché dans l'air du temps, mais pour l'instant le Rhythm'n'Blues survitaminé est toujours de mise et, British Invasion oblige, continue d'inspirer le garage rock US, de l'autre côté de la mare. Une bel exemple avec ce brutalement efficace Inside Looking Out, extrait de Animalization. Enjoy.
The Animals - Inside Looking Out
16 février 2019
Je suis en pleine rechute de Flamin' Groovies en ce moment.. Heureusement que le Doctor Boogie n'est jamais loin pour m'aider à tenir à distance (mais pas trop loin quand même..) cette garçe d'Evil Hearted Ada. Les Groovies en 1971, sur l'album Teenage Head, une autre perle signée Roy Loney! Enjoy the Groovah..
Flamin' Groovies - Evil Hearted Ada
12 février 2019
Qui ça? The Jury, buddy! On reste au Canada avec ce compo de Winnipeg qui eut son quart d'heure de gloire localement dans les mid-sixties avant de se séparer après plusieurs tentatives pour percer sur le marché US. La face A de leur quatrième single Please Forget Her, témoigne de ce virage commercial et ne présente pas beaucoup d'intérêt, mais la face B, un vigoureux psyché-punker garage-rocker, est devenue un nuggets classic, toujours aussi tonique et bandant 53 ans après son enregistrement!
11 février 2019
Crossover Canada / Americana ce matin avec ce trio féminin de Vancouver qui tricote depuis 1999 et avec talent un folk matiné de bluegrass, de country et autres influences roots, et dont les compos apparaissent régulièrement dans les bandes-sons de séries tv comme Weeds ou Breaking Bad. En tant que groupe The Be Good Tanyas semble plutôt en sommeil depuis quelques années, mais les membres du trio continuent une carrière solo et retravaillent ensemble à l'occasion. Une cool piste de leur troisième album, Hello Love (2006) à enjoyer, avec une chouette vidéo en prime.
Be Good Tanyas - When Doves Cry
06 février 2019
Bon, ça c'est pas cool: le gig à l'Aéronef des très attendus Schizophonics, dont les derniers 33-tours tournent en boucle dans les RKT headquarters en ce moment, est annulé (comme toute la tournée), mais on se console avec l'annonce du retour pas loin de chez nous des Lords of Altamont (le 29 mai au Magasin 4 à Bruxelles), et avec le comeback le plus inattendu du moment! Chula Vista, California's very own punk rock legends The Zeros are back in town, ou plutôt en Europe, avec pour l'instant une date prévue à Paris, au Klub, le jeudi 28 février! Yaaahhhrrrg!!!
The Zeros - Right Now
The Zeros - Dont Push Me Around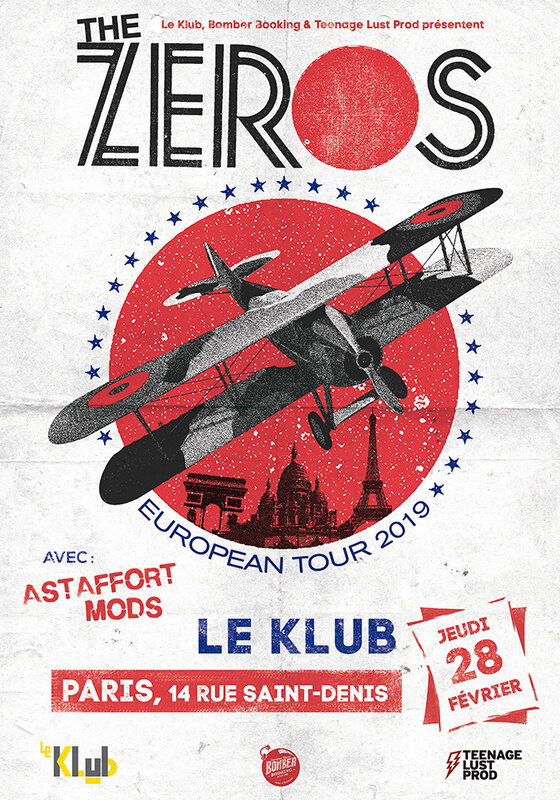 Merci à BeePee pour l'info, et pour avoir ressorti cette affiche du concert organisé par Vertigo! à Arras en 1996 sur l'infameuse péniche Les Tontons Flingueurs!!! Ah la vache ça m'a fait un choc! :)))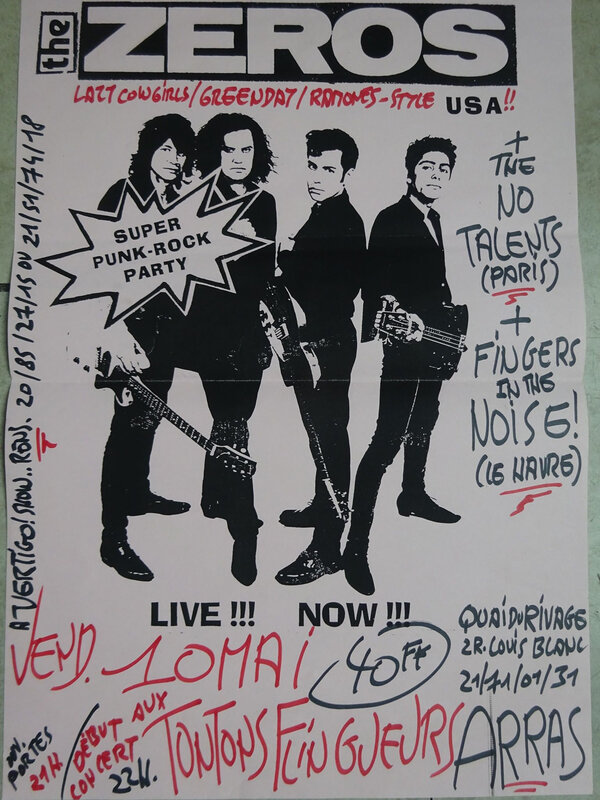 05 février 2019
Joey & Marky, Johnny & Dee Dee.. et End Of The Century, le cinquième album des Ramones, sorti il y a tout juste 39 ans, le premier que j'ai acheté neuf en 1980! Still kicking butts 39 years later.. Enjoy!
Ramones - Rock 'N' Roll High School
Ramones - Do You Remember Rock and Roll Radio?
04 février 2019
(October 21, 1946 – February 4, 2009)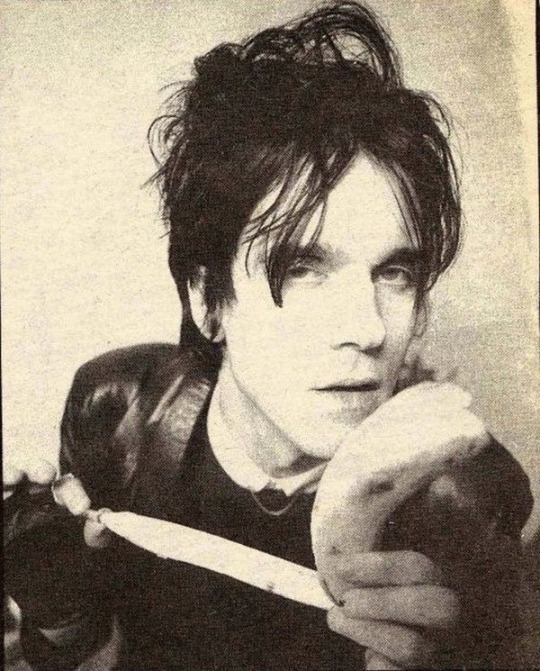 Extrait de Gon' Boogaloo, son album paru en 2014, The Zombie est aussi un beau travail d'animation, dans cette vidéo promo. Le bluesman australien à la voix rocailleuse et au noeud papillon, autodidacte du banjo, de la guitare et du dobro, sera en tête d'affiche du Roots & Roses Festival le premier mai prochain. En bonus, le fameux The Love Me Or Die qui l'avait révélé il y a déjà quelques années.
C.W Stoneking - The Zombie
C.W. Stoneking -The Love Me Or Die