17 juin 2019
Un petit aperçu de se qui attend les festivaliers du Sjock et de Binic en juillet, avec les quatre beaux gosses de Grindhouse en pleine action! From Melbourne, Australia, with a love of beer and Mutha Fuckin Punk Rock Power. Love'em!
Grindhouse - Death Of The Australian Car Industry
Grindhouse - Peter Brock Built My Hotrod
16 juin 2019
Les Lullies ce soir à l'Imposture à Lille, Wilco avec Ken Stringfellow à l'Aéronef mardi 18 juin, Left Lane Cruiser à la Cave aux Poètes, Roubaix, mercredi 19 juin, Los Explosivos de retour au Pit's à Courtrai le 27 juin, le Sjock Festival à Gierle du 12 &u 14 juillet prochain, et le festival de plus en plus garage, punk et rock'n'roll de Binic en Bretagne cet été aussi, du 26 au 28 juillet! Côté bagnoles et en entendant Béthune 2019, les 23,24, et 26 Août, le doublon Retro Sur Mer Vintage Weekender et V8 Brother Village, respectivement les 6 et 7 juillet à Hooglede et les 26, 27 et 28 juillet à Wenduine. Time to tune that big block and get your ear protections ready, old man..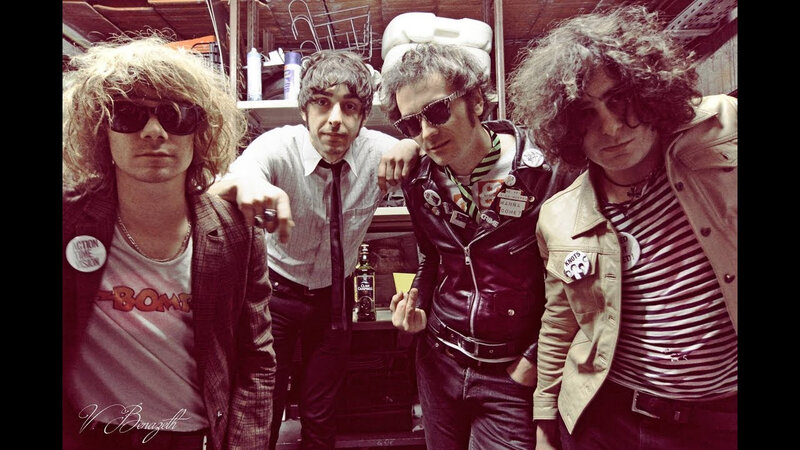 Les Lullies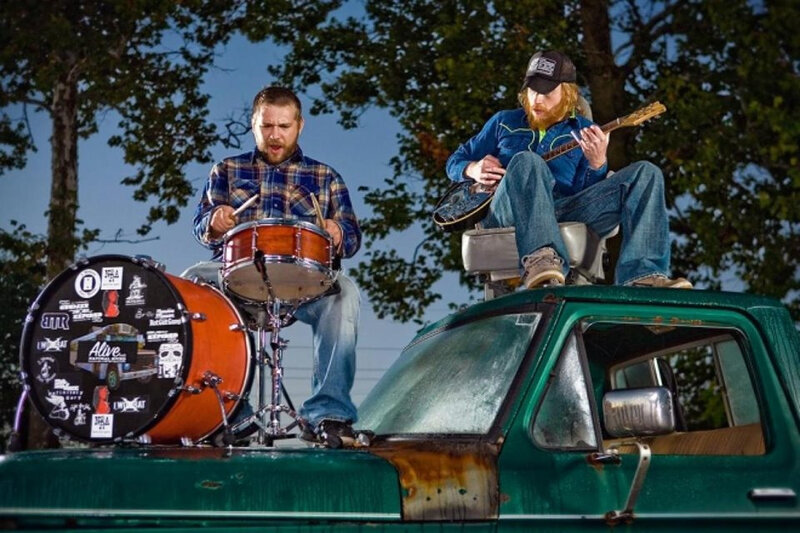 Left Lane Cruiser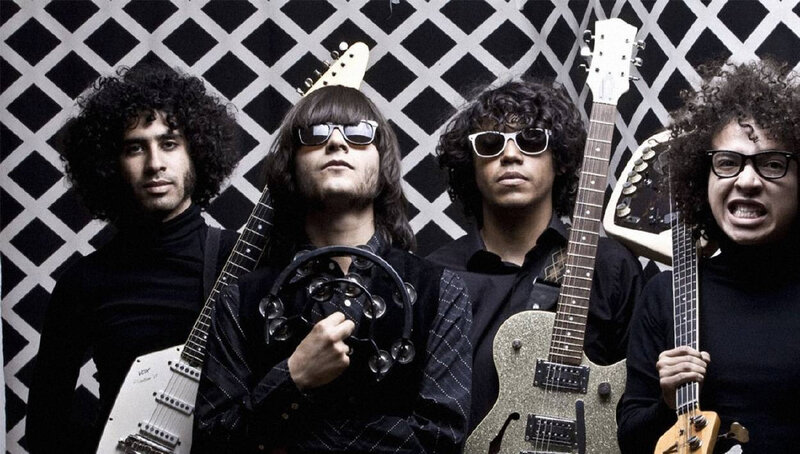 Los Explosivos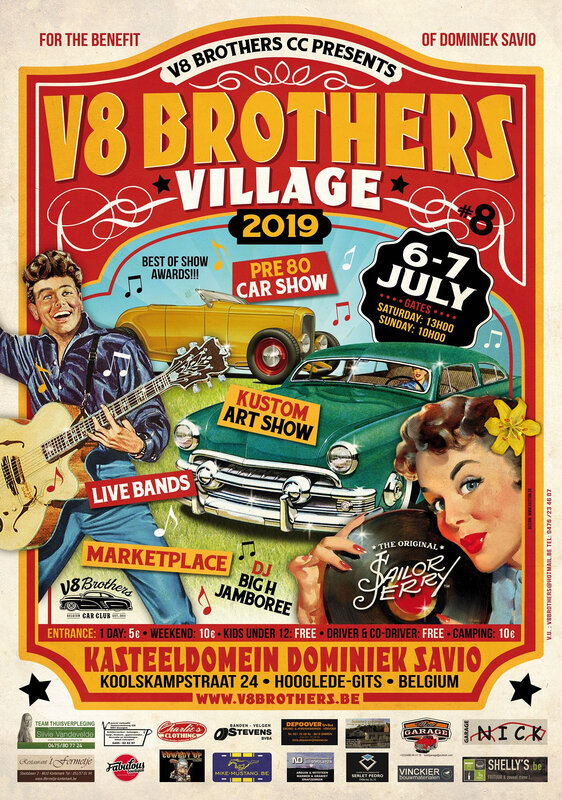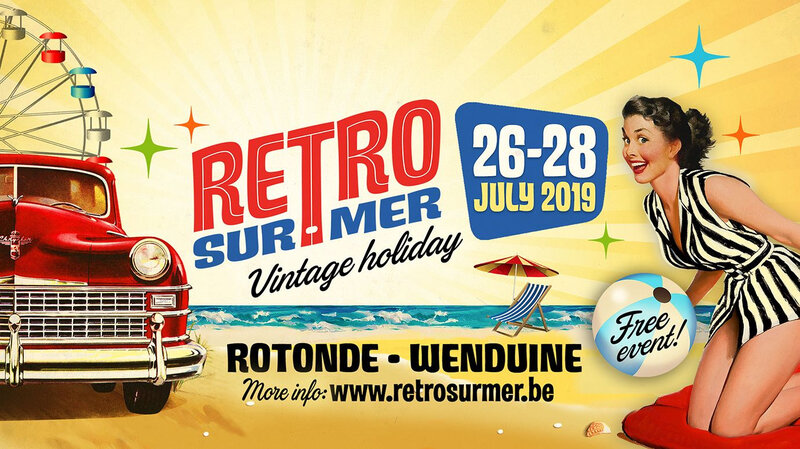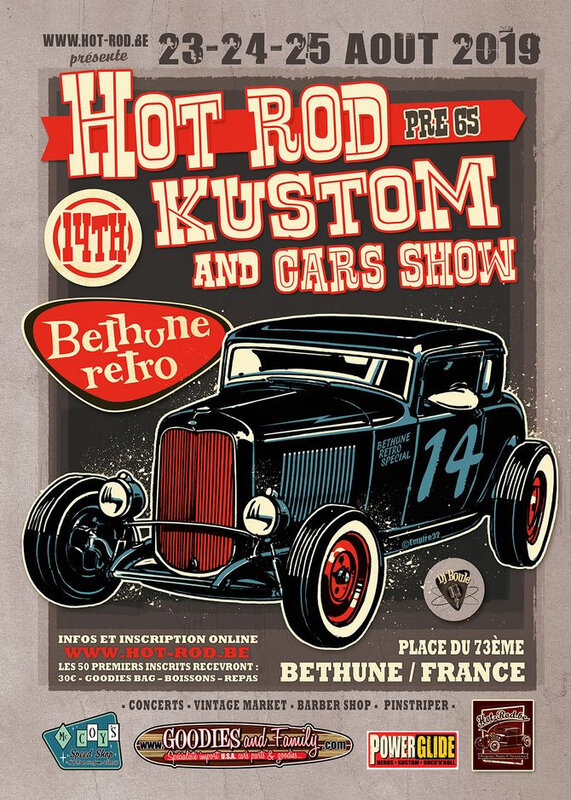 15 juin 2019
My mood exactly. One Taw Taww Faw!!
12 juin 2019
Aussi jolie et appétissante qu'une motte de beurre fraîche en train de fondre au soleil de Raismes, ce beau convertible tout en rondeur Plymouth 1946 en version Special Deluxe (le haut de gamme de la marque au logo hommage au Mayflower), propulsé par son robuste et rustique six-en-ligne de 95 chevaux, donnait irrémédiablement l'envie d'aller faire une petite ballade cool cheveuzauvent sur les p'tites départementales du valenciennois. En pensant au bonheur des américains qui, dès 1946 et pendant que les européens commencaient tous juste à pouvoir à peu près manger à leur faim, purent enfin dépenser leurs dollars en belles voitures neuves, lorsque le gouvernement américain autorisa les constructeurs automobiles à reconvertir leurs usines à la production civile commerciale.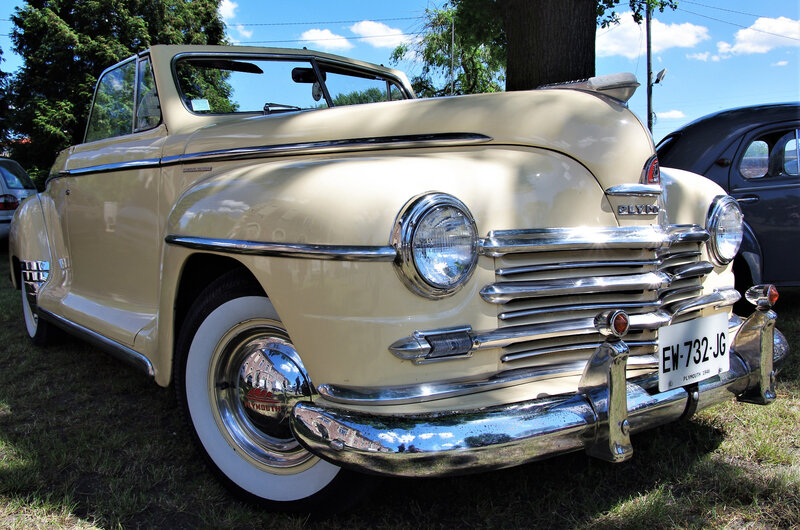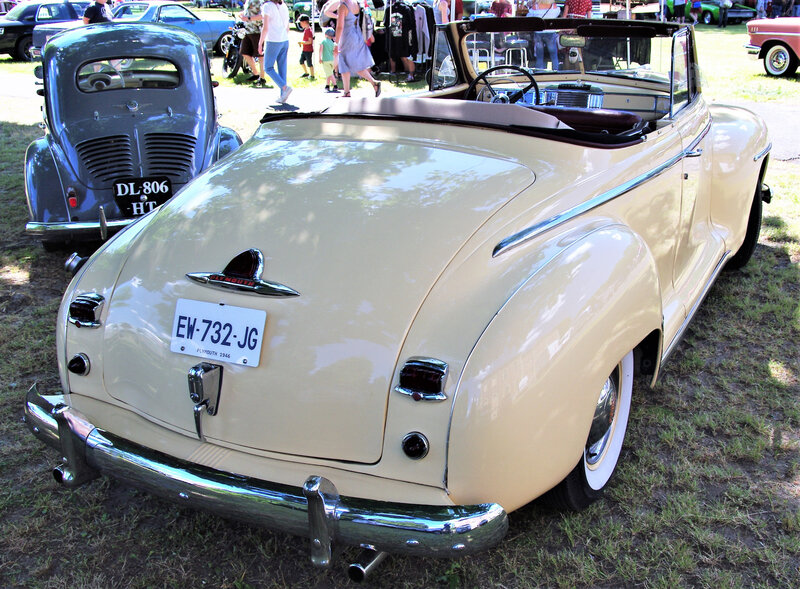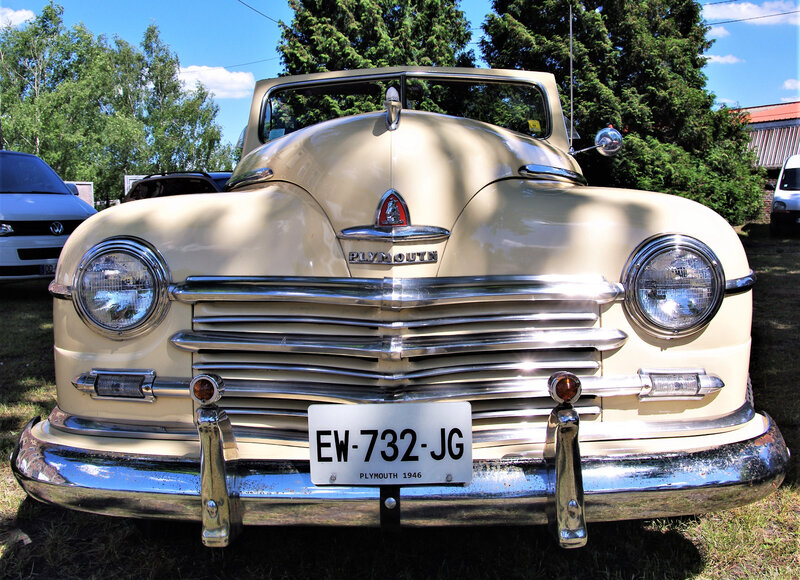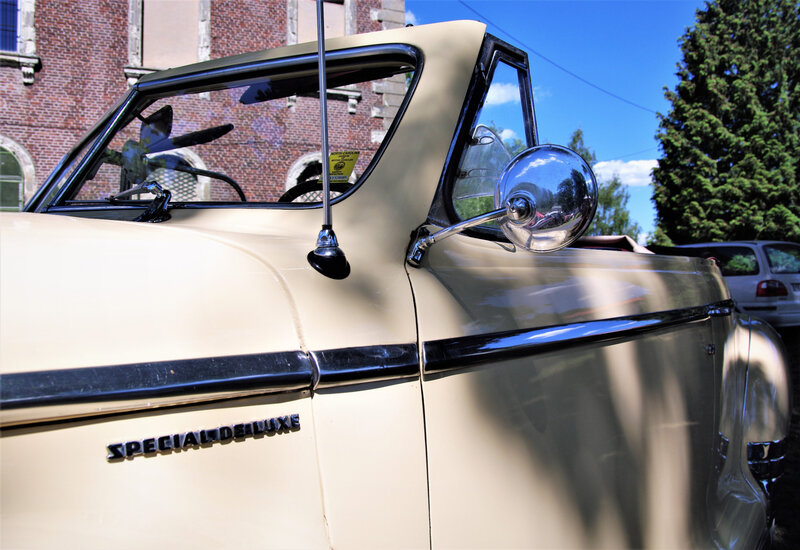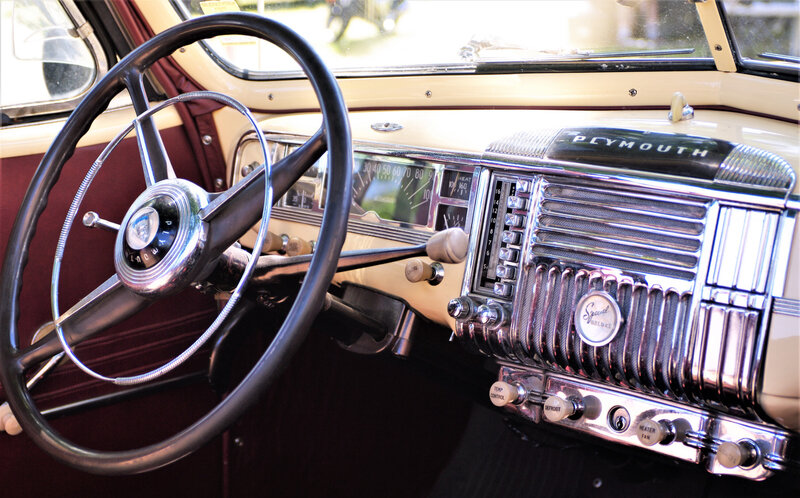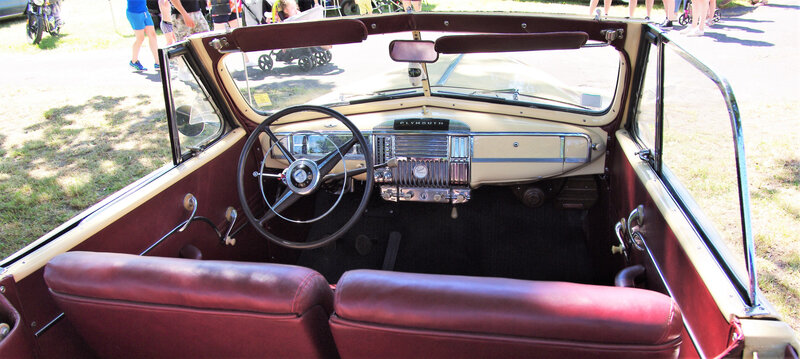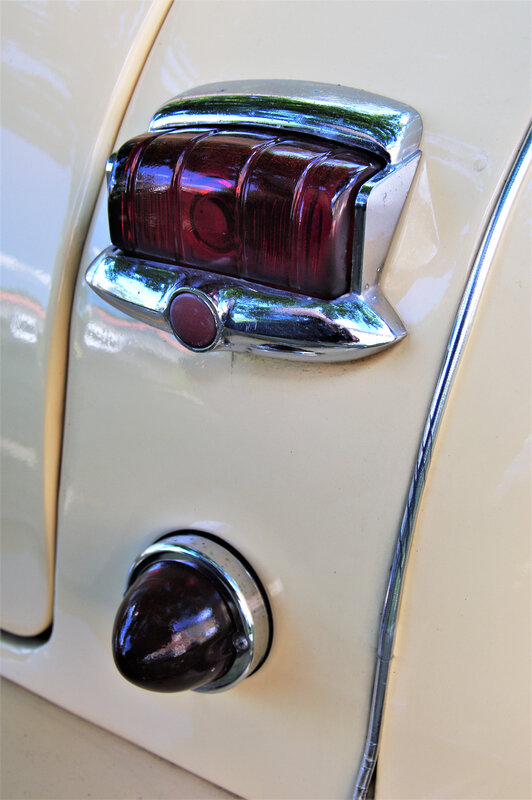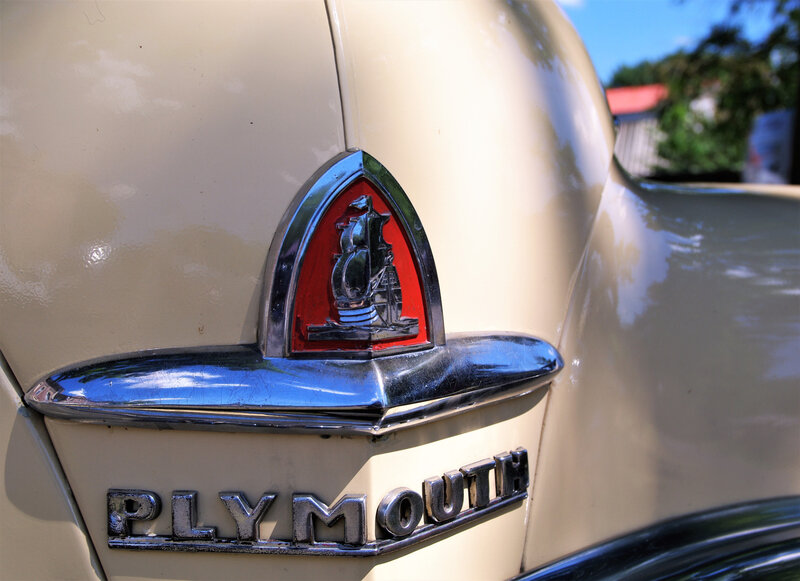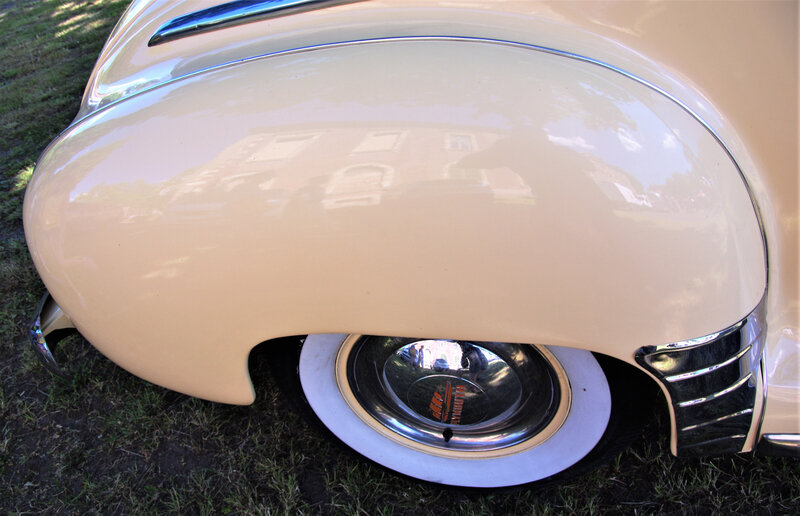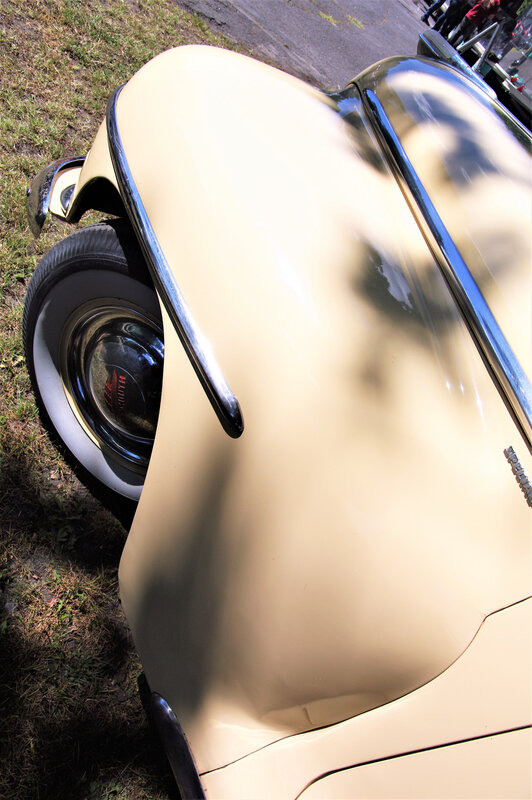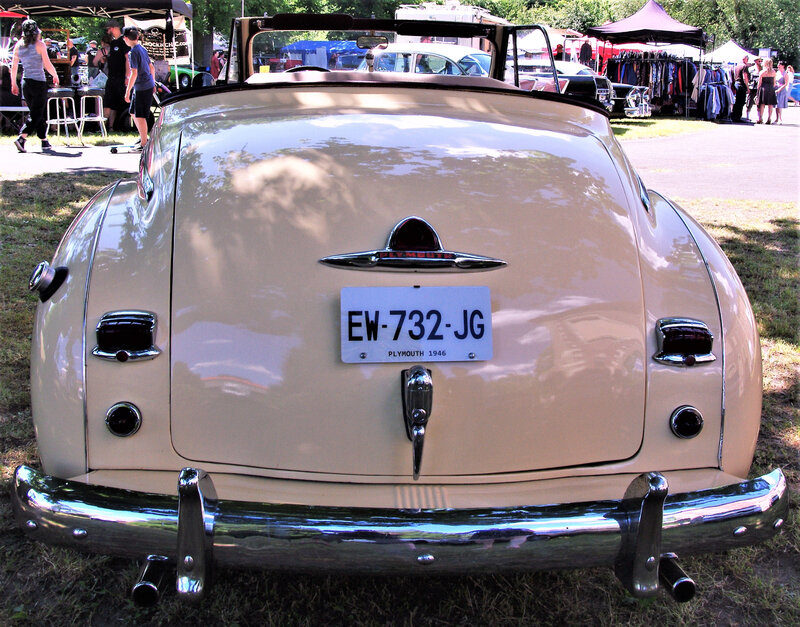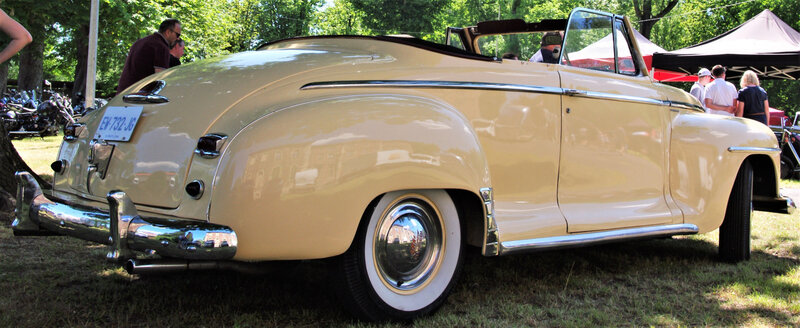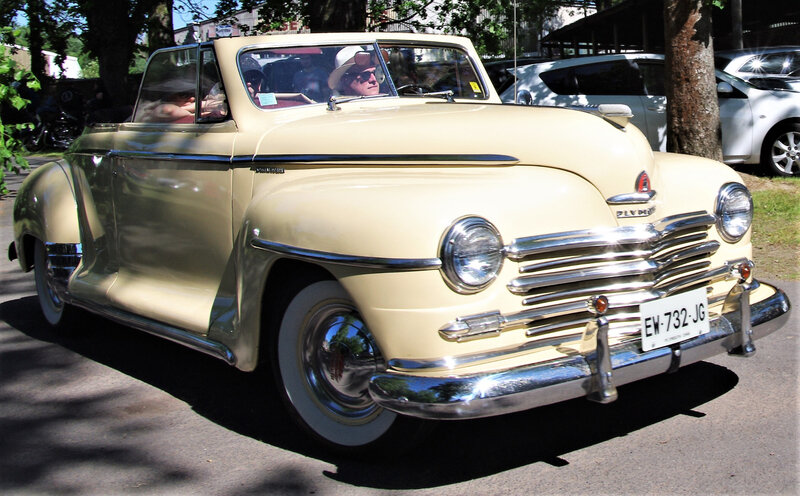 11 juin 2019
Un classique du rock de Detroit, extrait du quatrième lp de Bob Seger, Seven, paru en 1974. J'adore aussi la cover par The Inmates sur True Live Stories, sorti par Lolita Rds en '84.
Bob Seger - Get Out Of Denver
10 juin 2019
Recette imparable pour se concocter une p'tit hot rod bien kewl, traditionnel mais toujours groovy: une caisse de roadster Ford 1928 Model A, posée sur un chassis de '32 avec une iconique calandre de la même année, et petite touche d'originalité, un straight six Chevrolet en lieu et place du four banger d'origine ou du flathead V8.. Quelques scallops vert flashy pour agrémenter la traditionnelle peinture noire, et hop vous pouvez aller cruiser!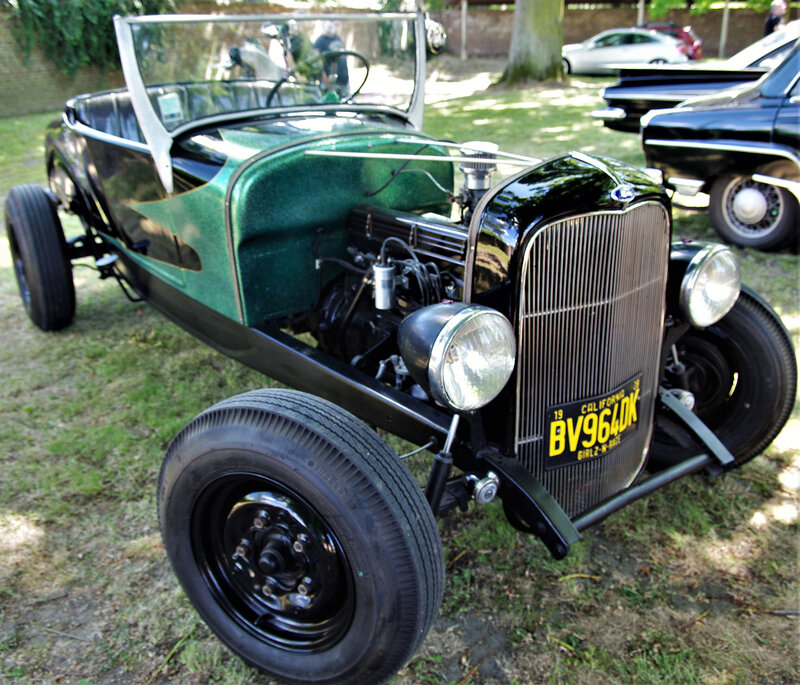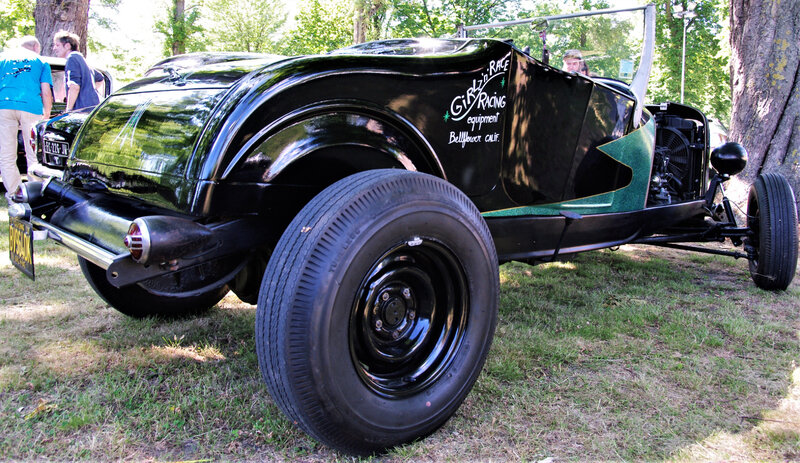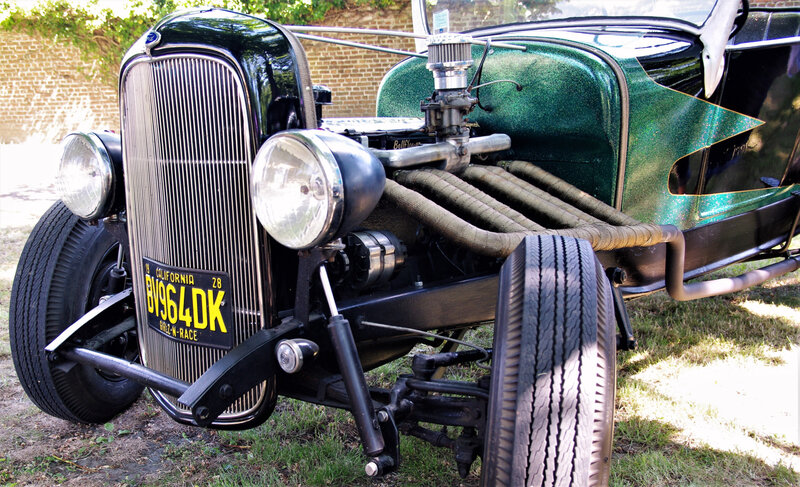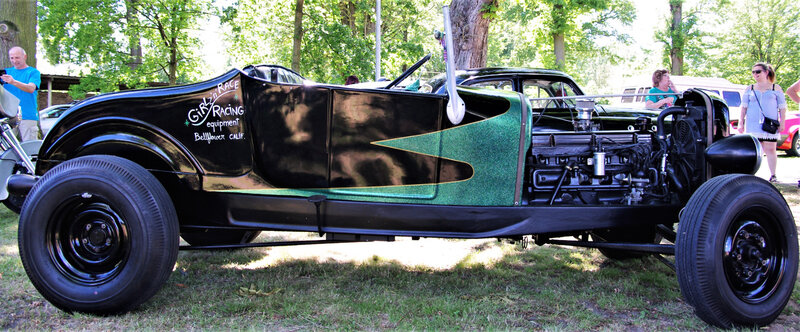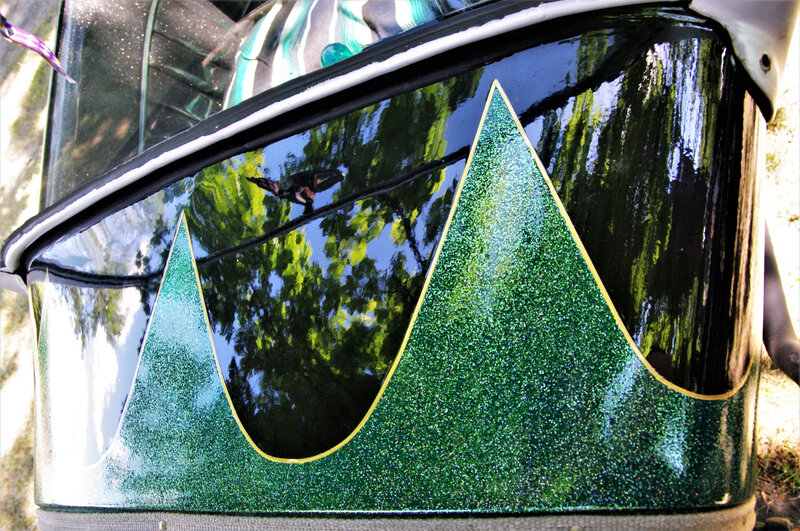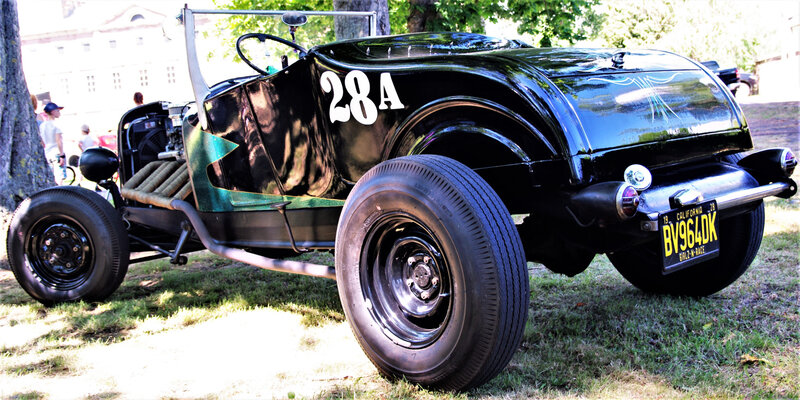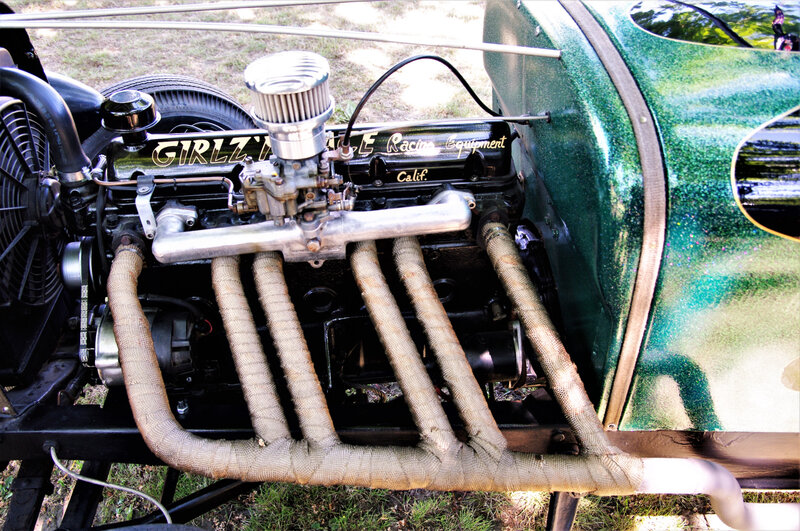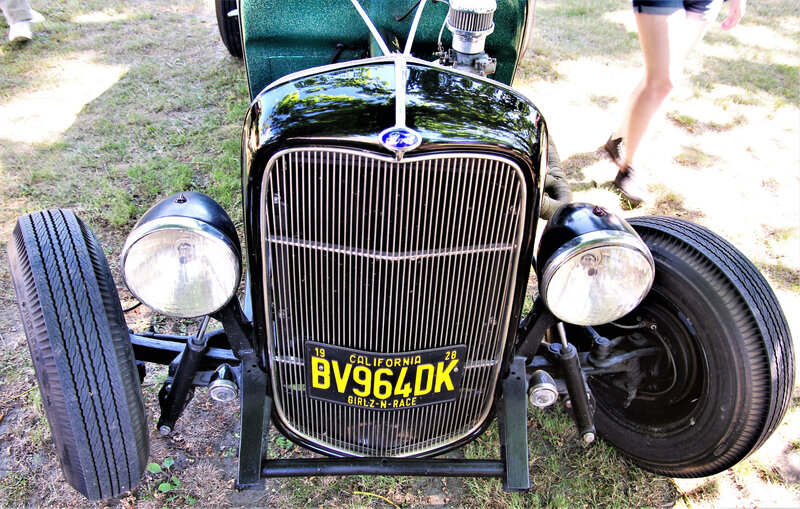 La piste qui ouvre en 1992 Sunrise On The Sufferbus, le deuxième album de The Masters Of Reality, ce très bon combo de Desert Rock de la scène de Palm Desert, dans la Coachella Valley, en Californie. Chris Goss toujours aux commandes, Ginger Baker (!) aux fûts, et ça déménage.. Enjoy.
Masters Of Reality - She Got Me (When She Got Her Dress On)
09 juin 2019
En 1941, juste avant la conversion de l'industrie automobile américaine à l'effort de guerre - et, en ce qui concerne Buick, à la production de staff cars pour l'armée (en plus des chasseurs de chars M18 Hellcat et des moteurs pour les forteresses volantes B-24 Liberator) - la division de luxe de la General Motors produisit en grands nombres des voitures "civiles", déclinées en cinq gammes, ou series (Special, Super, Roadmaster, Century et Limited), avec quatre longueurs de chassis différentes et deux moteurs huit-en-ligne de 248 et 320 c.i. respectivement. Ajoutez à cela la possibilité de choisir entre deux types de carrosseries, dont le très aéronynamique look "torpedo" introduit par GM cette année là, et le client n'avait que l'embarras du choix, pour rouler classe et stylé.
Ce beau Two-Door Coupe Sedanette (la carrosserie fastback), Model 46S (avec le chassis le plus court), en finition Special m'a tout de suite attiré dimanche dernier à Raismes, autant grâce à son pédigrée d'origine qu'à cause de la subtile customisation typée fifties choisie par son proprio: déchromage partiel (les baguettes latérales sur les ailes, le logo sur la malle arrière et les lettres chromées "Buick Special" encadrant le bout du capot, remplacés par un fin pin-striping bicolore), mais aussi jantes steelies rouges, bien élargies à l'arrière, lui donnant cette assise trapue bien dans l'esprit hot rod. Et comme le reste du magnifique accastillage très Art-Déco a été conservé, il y avait de quoi passer un bon moment à tourner autour de cette belle "petite" américaine des 40's..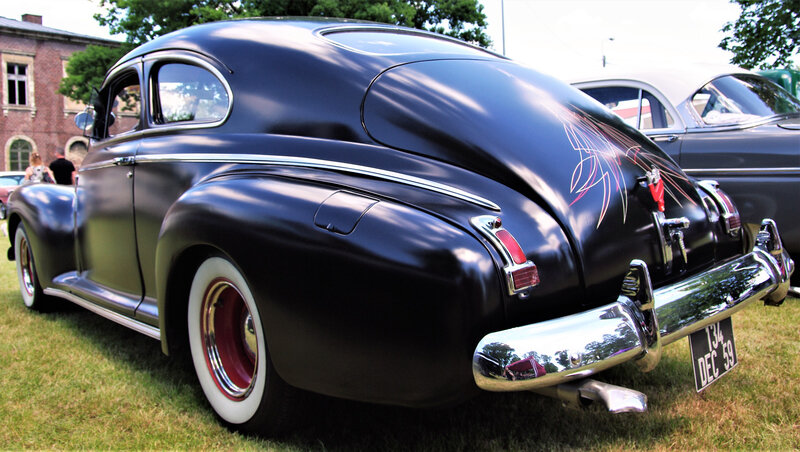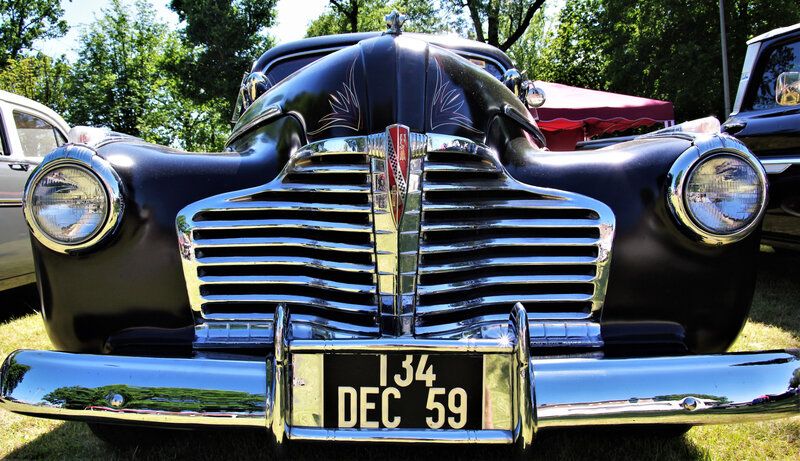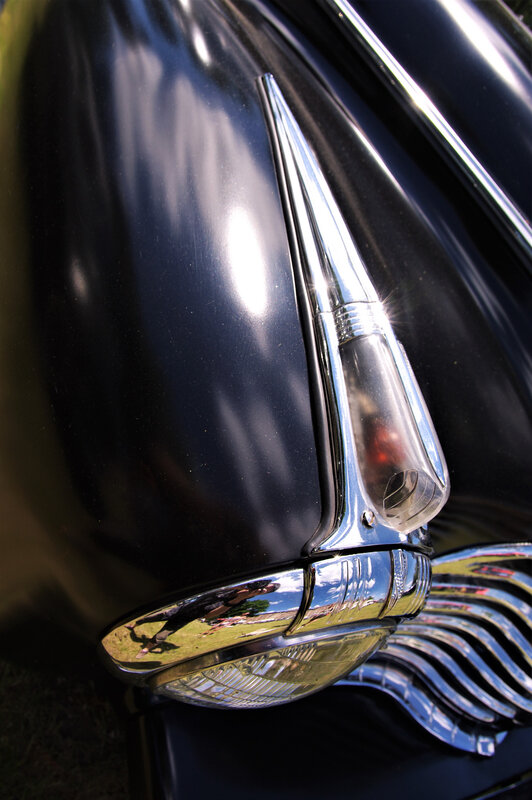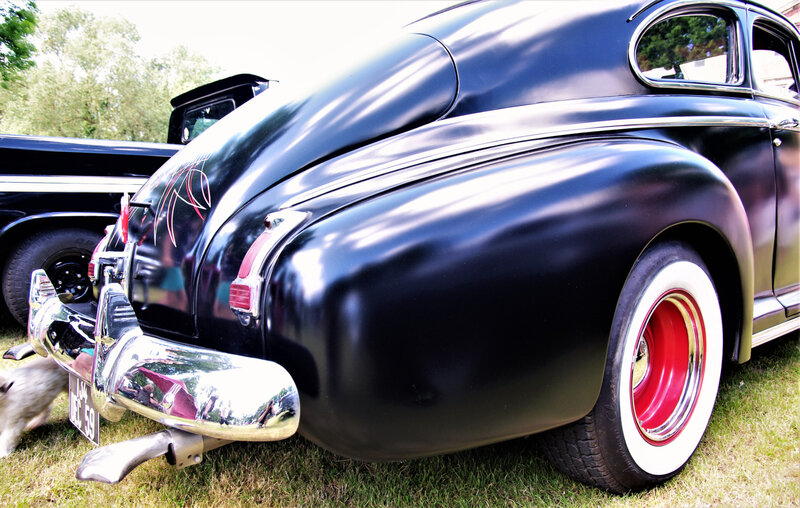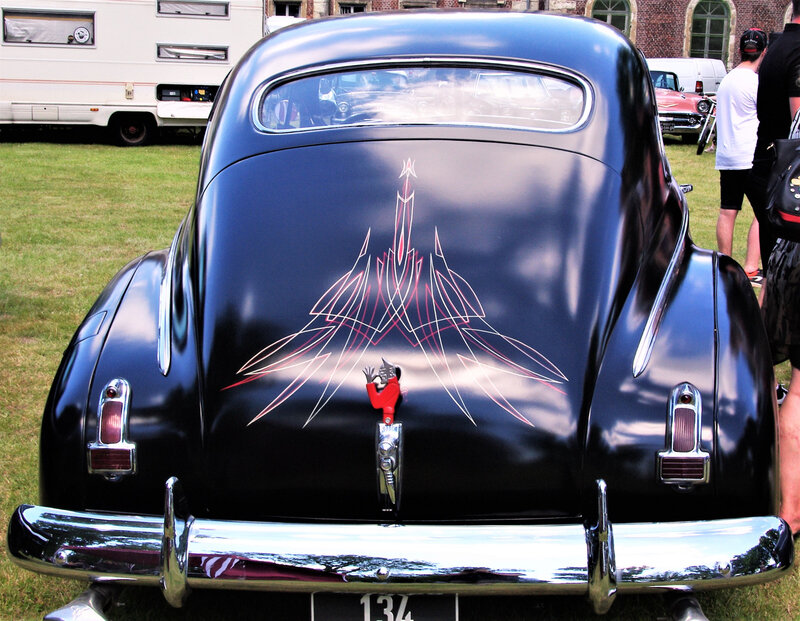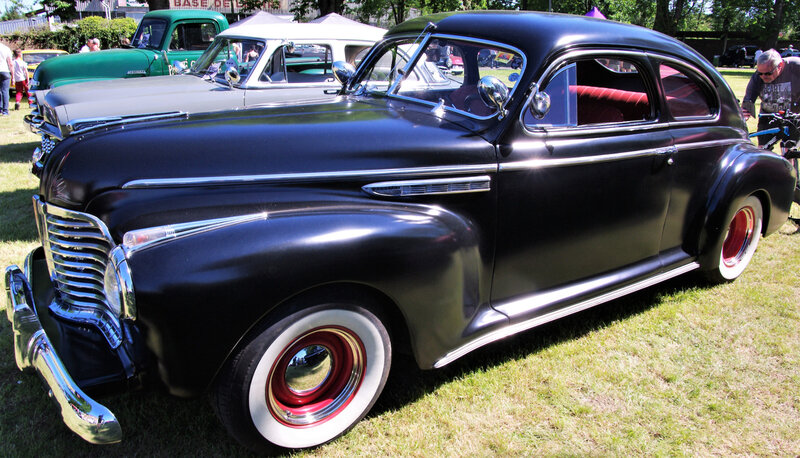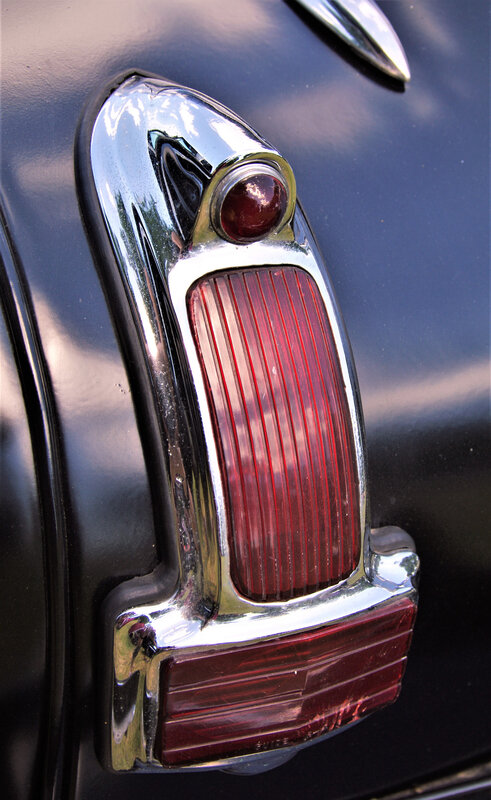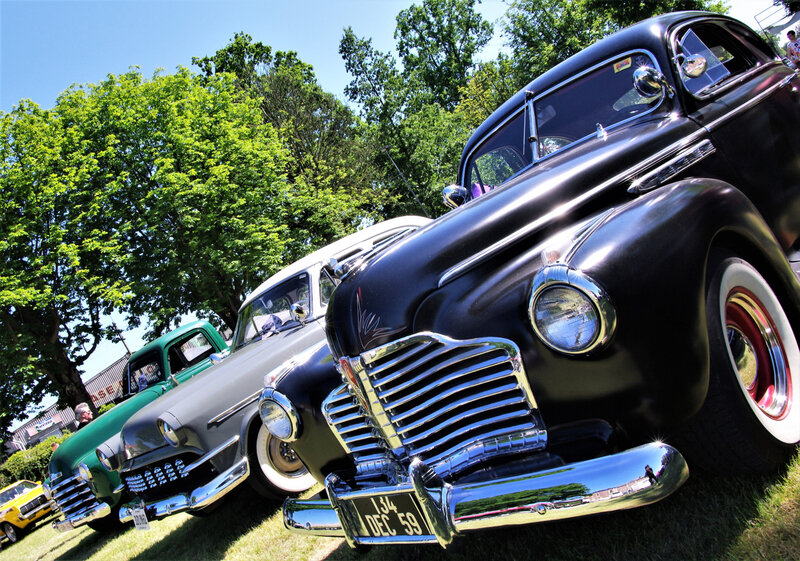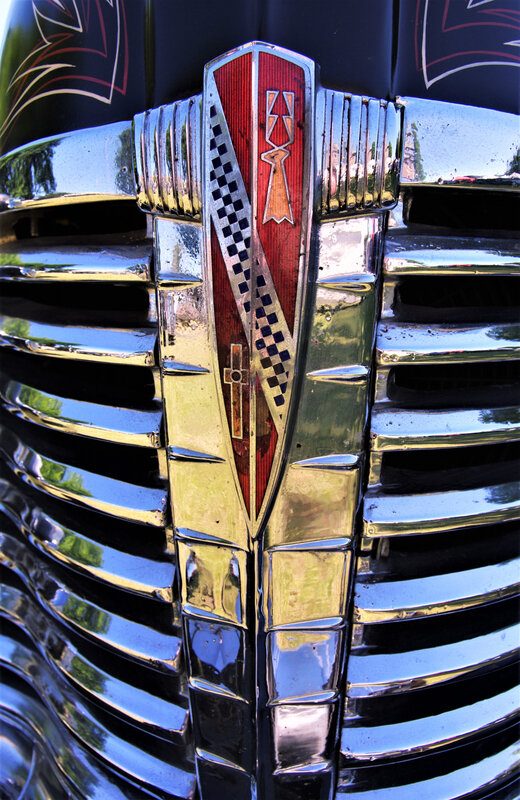 08 juin 2019
David Walker a.k.a. Bunker Hill, le Screamin' Wildman du classique The Girl Can't Dance, avec ce qui était en fait la face A de ce monstrueux stomper (re)découvert par beaucoup via le fameux volume 4 des compilations Back From The Grave de Crypt Rds au milieu des 80's. Le single original était le troisième effort du Washingtonien (District of Columbia), un an après son premier cri primal, l'ultra raw et primitif Red Riding Hood & The Wolf, paru en '62 - En backing band derrière le Bunker, Link Wray et ses Raymen.. Scream, Baby, Scream!
Bunker Hill - You Can't Make Me Doubt My Baby
Bunker Hill - Red Riding Hood & The Wolf
07 juin 2019
Ah ben oui, je veux bien!