08 avril 2019
La famille Durham incarne à elle toute seule, à la fois la passion toute britannique pour les roots de la musique populaire américaine, et l'assimilation naturelle de celle-ci dans la culture british. Les trois frères & soeurs, Lewis, Kitty et Daisy, donc, se sont forgés une solide réputation dans les circuits rockabilly, rhythm'n'blues et americana ces dernières années, puis ont fini par se détacher de leurs racines familiales avant d'explorer d'autres contrées plus pop et "modernes". Témoin leur dernier et quatrième album en date, Superscope, bien pourvu en popsongs addictives, référencées-mais-pas-trop.. A découvrir sur la scène du Roots & Roses Festival le 1er mai prochain à Lessines, le plus supermidable de tous les fests belges, pile-poil entre Lille et Bruxelles! Be there ou be ailleurs comme un con à te demander mais pourquoi oh my gawd pourquoi t'y est pas allé!
Kitty, Daisy & Lewis - Black Van
06 avril 2019
Derrière The Red Button, il y a un duo de songwriters plutôt doués et très actifs du côté de Los Angeles, Seth Swirsky et Mike Ruekberg. Le groupe a quant à lui deux albums à son actif depuis 2007, et cette petite perle power pop intitulée Cruel Girl, tiré de leur premier lp, She's About to Cross My Mind, a connu son petit succès à sa sortie en single à l'époque. Enjoy.
The Red Button - Cruel Girl
02 avril 2019
Un classique issu de la toujours aussi formidable compil' Destination: Bomp!, ce titre incisif signé The Vertebrats, éphémère quatuor power pop (1979-1982) et fierté D.I.Y. de l'Illinois, me tittille encore l'oreille aujourdhui et trouve toujours sa place dans mes mixtapes. Enjoy.
The Vertebrats - Left In The Dark
01 avril 2019
Un avant-goût du printemps et d'un été torride? E tout cas une bonne tranche de 70's revisitées, versants hard-rockin' roots, folk & blues.. Grace Potter & The Nocturnals, au naturel, avec une version live très chargée en eye candy de leur Paris (Ooh la la), qui ouvre leur troisième album paru en 2010. Bien content que la petite soeur de Harry ait choisi d'empoigner le manche d'une Flying V plutôt qu'une bête baguette de magicien, non?
Grace Potter & The Nocturnals - Paris (Ooh La La)
Grace Potter And The Nocturnals - Paris (Ooh La La)
31 mars 2019
Pas mal, pas mal du tout les deux premiers épisodes du reboot 2019 de la mythique série télé The Twilight Zone (La quatrième dimension en France), qui m'avait complètement terrorisé / captivé / fasciné quand j'étais gamin (et ado, grâce à Temps X!). Un redémarrage à la fois très contemporain et très respectueux du concept original imaginé par le génial Rod Serling à la fin des fifties, sous la houlette du talentueux Jordan Peele (le scénariste réalisateur derrière le déjà-culte film d'horreur / pamphlet politique Get Out sorti il y a deux ans).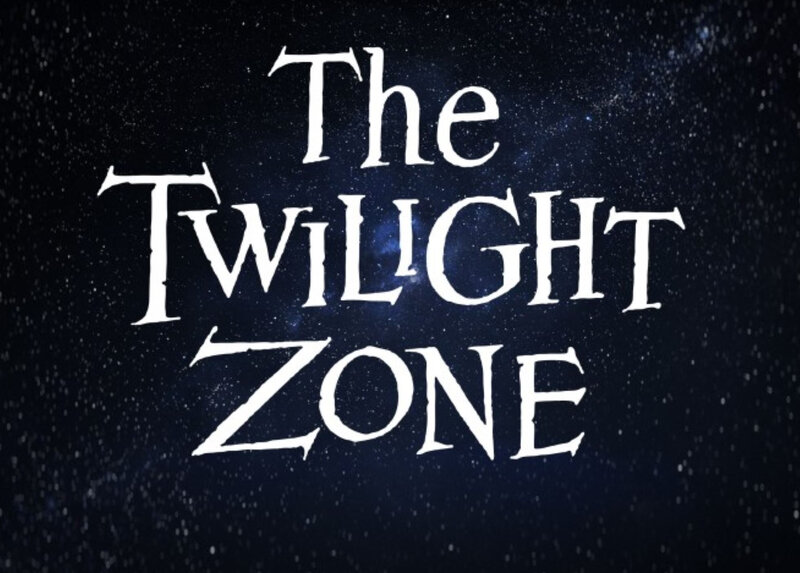 The Twilight Zone 2019 - Extended Trailer
Adam Scott, l'acteur principal de la nouvelle version d'un des épisodes les plus marquants de la série originale, Nightmare at 20.000 feet, était présent hier à SériesMania pour répondre aux questions de Renan Cros (Cinemateaser.com, Pop Pop Pop/France Inter) et du public entre la diffusion en avant-première mondiale des deux premiers épisodes de cette nouvelle mouture, qui débutte demain lundi aux USA. Pas de programmation sur les chaînes françaises pour l'instant..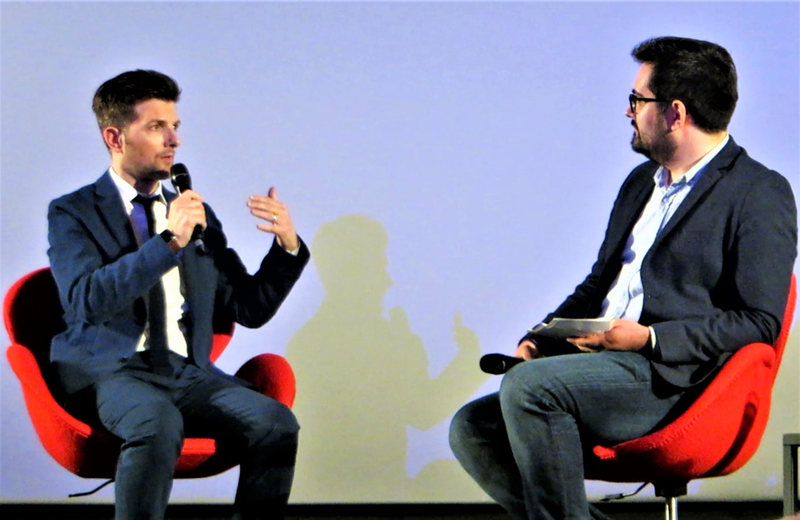 30 mars 2019
Kickin' Out The Jams ce matin avec un titre récent de The Strains, un bon combo de la Motor City. Punk rawk basique à la Humpers / Electric Frankenstein and co, et surtout une chouette vidéo, hommage à leur ville et à tous ceux et celles qui ont contribué à forger la légende Motown, des usines de Dearborn au 2648, West Grand Boulevard. Enjoy.
The Strains - Detroit City (No Love, No Pity)
26 mars 2019
Bon, c'est l'hécatombe en ce moment.. RIP Scott Walker, a.k.a. Scott Engel.. un extrait de son quatrième album solo, Scott 4, et un p'tit clin d'oeil à ses débuts de bassiste de surf pré-teen idol en 1963, because I'm in a surf music mood these days et parce que c'est Tonic Tuesday, tout de même!
Scott Walker - The Old Man's Back Again (Dedicated To The Neo-Stalinist Regime)
Scott Engel - Devil Surfer
25 mars 2019
En plein festival SériesMania ce weekend, quelques belles découvertes déjà, mais je me disais que ça faisait quand même un bon moment que je n'avais pas eu un choc sériephile à la hauteur de Breaking Bad, la fameuse série en cinq saisons (2008 - 2013) de Vince Gilligan, featuring Brian Cranston dans le rôle (de sa vie?) de Walter White, prof de chimie qui a plus ou moins raté sa vie et qui, atteint d'un cancer foudroyant, se transforme en redoutable fabriquant-dealer de métamphétamine pour subvenir aux besoins de sa famille.
J'avais vraiment craqué sur cette série là en particulier, et j'ai encore un souvenir ému de la toute dernière scène du tout dernier épisode, quand Walter rend l'âme et que le Baby Blue de Badfinger démarre.. Rarement l'adéquation entre les paroles d'une chanson, la chanson elle-même, et l'utilisation de celle-ci à un moment-clé - le premier couplet résumant en quelques mots toute l'intrigue - n'avait été aussi parfaite. Un coup de maître de Thomas Golubic, le Music Supervisor de la série à l'époque!
Badfinger - Baby Blue
23 mars 2019
RIP Zephire André Williams, Black Godfather & Sugahdaddee de toute la scène blues punk de ces vingt dernières années ET progéniteur, depuis les fifties et les sex-teaz, du R&B salace et libidineux le plus jouissif, ET co-auteur du killer hit Shake A Tail Feather propulsé au sommet par Ike & Tina Turner! On est pas prêt d'oublier tes costards flamboyants et ta bonhommie chaleureuse, man!
Andre Williams - Agile Mobile and Hostile
Andre Williams - Jail Bait
Andre Williams - Lookin' Down At You, Lookin' Up At Me
Andre Williams - Sweet Little Pussycat
18 mars 2019
Dick Dale, en 1993, avec Nitro, la piste qui ouvre son album solo Tribal Thunder. Enjoy.