25 juin 2019
The Heck! Un garage punk power trio originaire de Klazienaveen, dans le nord-est des Pays-Bas, deux singles et un album tout récent à son actif (Who? The Heck!!!, sur Dirty Water Rds), et rien du tout côté passif! Un son cru à souhait mais des chansons bien torchées, avec un sens mélodique certain, et une patate d'enfer.. Que demander de plus? Ben, un p'tit tour par la nord de la France ou le sud-ouest de la Belgique, par example, ça serait kewl, non?!
The Heck - For Cryin' Out Loud
18 juin 2019
Dernier fruit en date de l'étonnante et durable collaboration entre Nick Lowe - figure tutélaire de la scène britannique depuis les 60's, qui vient d'ailleurs de fêter il y quelques semaines ses 70 balais - et les vétérans de la scène néo-surf Los Straitjackets, cet Extended Play quatre titres sorti il y a un mois tient tout à fait la route! trois originaux, dont cet excellent Love Starvation, et une reprise de Ricky Nelson, et hop voilà un p'tit plaisir power pop au feeling très fifties (Ritchie Valens a été cité) voire tex-mex, de courte durée, certes, mais qui ne se refuse pas. Enjoy.
Nick Lowe - Love Starvation
11 juin 2019
Un classique du rock de Detroit, extrait du quatrième lp de Bob Seger, Seven, paru en 1974. J'adore aussi la cover par The Inmates sur True Live Stories, sorti par Lolita Rds en '84.
Bob Seger - Get Out Of Denver
04 juin 2019
Garage Punk made in Switzerland, extra special quality. The Jackets, avec leur single de 2018, en attendant de pouvoir écouter in extenso (Dreamer est déjà un hit dans mon salon) leur nouvel album, Queen of the Pills, dispo à partir du 14 juin chez Voodoo Rhythm Rds. Enjoy being yourself.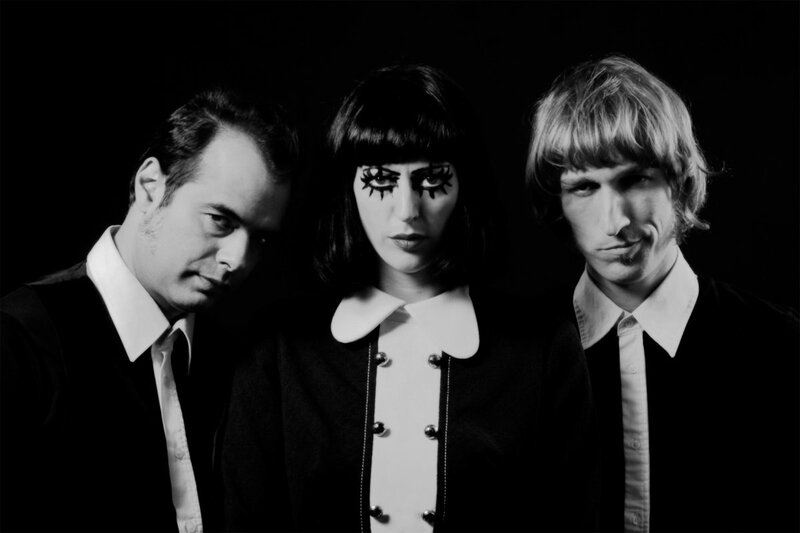 28 mai 2019
Quatre an d'existence (1978-'82), un seul album self-titled tendance new wave (au sens américain du terme) en '80, et ce titre qui fut un hit dans la région de San Francisco, et qui sonne pas mal du tout encore aujourd'hui. Pearl Harbour, a.k.a. Pearl E. Gates, future épouse de Paul Simonon du Clash, au chant. Enjoy.
Pearl Harbour & The Explosions - Shut up and dance
21 mai 2019
Londres, 1965. The Eyes auraient souhaité avoir le même succès avec ce When The Night Falls, leur tout premier single, que The Who la même année avec leur My Generation, mais le titre écrit par Pete Townshend et produit par Shel Talmy était tout de même d'un autre calibre. Du coup The Eyes se consolèrent un an plus tard avec My Degeneration, piste psychéloufoque fourre-tout issue de leur EP The Arrival Of The Eyes. Join the Teaaaa-set and enjoy..
The Eyes - When The Night Falls
The Eyes - My Degenaration
14 mai 2019
Toujours aussi impériale et indéboulonnable, Mavis Staples! La voix (au sein de son groupe familial, les légendaires Staples Singers) du Mouvements de Droits Civiques de Martin Luther King a toujours bon pied bon oeil aujourd'hui, à quelques semaines de son 80ème anniversaire, et un nouvel album à paraître dans quelques jours! En attendant ce We Get By, produit et écrit par Ben Harper, un extrait de l'album en question et en bonus, son Down In Mississippi tiré d'un autre album (We 'll never turn back, produit par Ry Cooder) paru sur le même label, Anti- Rds, en 2007. Enjoy.
Mavis Staples - Down In Mississippi
07 mai 2019
En 1985 sortait Beware The Ides of March, le premier album de Thee Mighty Caesars, un power trio garage punk back-to-basics monté par trois individus qui s'étaient déjà illustrés au sein d'une galaxie de bands vite qualifiée de Medway Scene - en référence au comté de Kent, au sud-est de Londres, d'où ces groupes avaient émergé dès la fin des 70's. The Pop Rivets, The Milkshakes, The Prisoners, puis The Headcoats/Headcoatees, The Delmonas, The Armitage Shanks, Holy Golightly, jusqu'aux Squares en France (Nancy), la liste est beaucoup trop longue, mais sûrement pas aussi longue que celle des productions vinyliques de l'ensemble de ces combos - rien que pour Billy Childish, chanteur-guitariste-peintre-poète, tête pensante et corps astral central de tout ce petit monde, on doit dépasser les 200!
Il faut bien l'avouer, cette multiplication tous azimuts de projets D.I.Y. avait à l'époque quelque chose de réjouissant, entre authentique passion pour le garage punk US et le rhythm'n'blues British des 60's dans leurs expressions les plus sauvages et déglinguées - évocations contemporaines des compiles Back From The Grave qui faisaient notre bonheur à la même période - et attitude désinvolte/je-m'en-foutiste, humour tongue-in-cheek et désir d'occuper le terrain dans le coeur et les tripes du rock'n'roll fan. Mais au fil des années, l'intérêt s'est émoussé, à cause même de cette prolifération d'albums et de singles souvent tout juste "okay".. jusqu'à ce qu'on les oublie suffisamment pour reprendre du plaisir, à l'occasion, à l'écoute d'une petite bombe comme ce You'll be sorry now, ce You make me die, ou ce Cowboys are square ("Indians are best!"). Enjoy.
Thee Mighty Caesars - You'll Be Sorry Now
Thee Mighty Caesars - You Make Me Die
Thee Mighty Caesars - Cowboys Are Square
30 avril 2019
Amyl & The Sniffers! Du punk déluré from Down Under, un nom rigolo, et un album (Big Attraction & Giddy Up - compil' de leur deux premiers mini-lps, en fait) qui a oublié d'être chiant sur la (petite) longueur, that'll make my day, punk! Et en plus ils passent au Het Bos à Anvers le 11 juin prochain, pour ceusse que ça tente de tailler la route. Hanky Panky, anyone?
Amyl And The Sniffers - I'm Not A Loser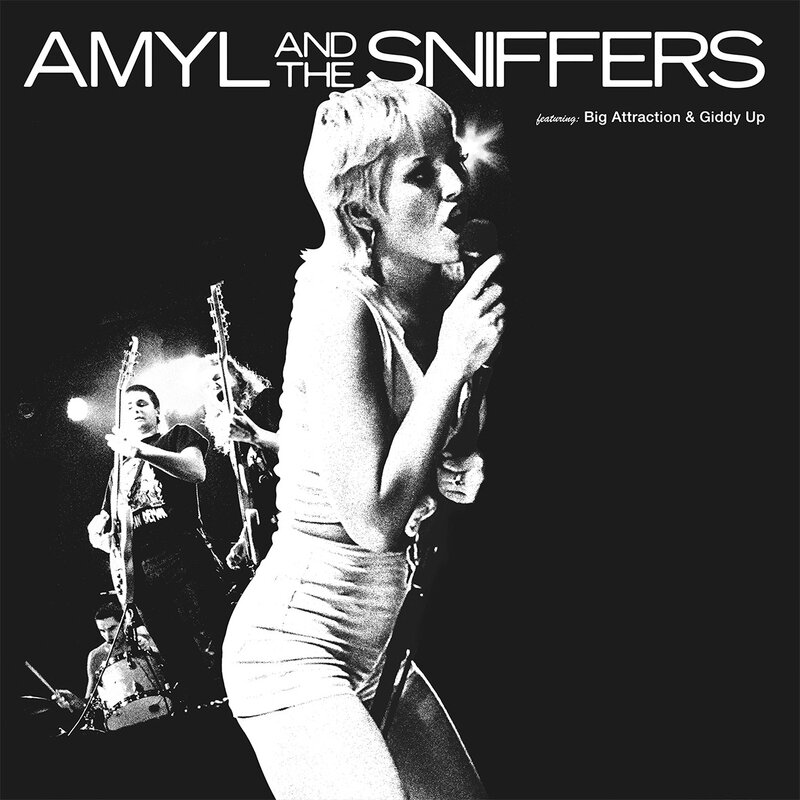 23 avril 2019
The Electras, l'avant-dernier single (1966, une cover du Little Girl of Mine des Cleftones) de ce combo doo-wop de Los Angeles, et des kids qui dansent sur du r'n'b et qui roulent en hot rods. Hmmmmmmmmm.. Love it!
The Electras - Little Girl of Mine