31 décembre 2019
Je ne manque jamais un énième revisionnage du Pacha de Lautnert, pour plein de bonnes raisons: Gabin, Pousse, Dalban et toute la bande bien sûr, mais aussi la Matra 530 des flics et les caisses américaines des gangsters, les dialogues d'Audiard et Dany Carrel en pinup parisienne si typiquement French sex-teaze. Sans oublier la bande son et ce terrible Requiem Pour Un Con signés Gainsbourg. Ce serait con de s'en priver, non?
Serge Gainsbourg - Requiem Pour Un Con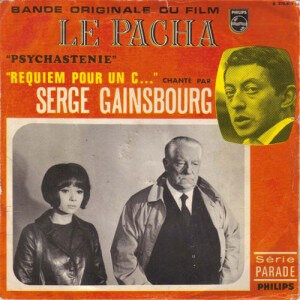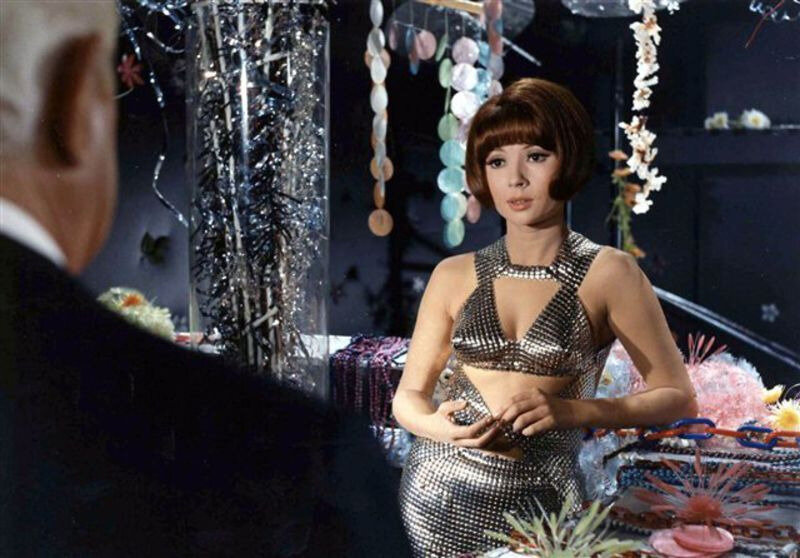 6
30 décembre 2019
Le groupe ne venait pas tout à fait de New York, mais de suffisamment près (Bergenfield, New Jersey), pour justifier le choix de ce patronyme historique. Par contre, en termes 'historiques" justement, les Knickerbockers ne durèrent que quelques saisons, le temps de surfer - en trois albums composés de quelques originaux et des mêmes reprises que tout le monde - sur la vague Mersey Beatlemaniaque qui submergea les States au milieu des sixties, avec pour seul et unique leg aujourd'hui quelques pistes pas mauvaises du tout et surtout ce killer hit, Lies, daté de 1965. Enjoy.
J'adore aussi la version de Nancy Sinatra enregistrée en 1966 sous la houlette de Lee Hazlewood. Enjoy aussi!
28 décembre 2019
It's a Twang Thang.. En 1959, le célèbre Peter Gunn Theme de Henry Mancini contribue à faire de la série télé policière Peter Gunn un carton sur les écrans américains. Revisité par Duane Eddy la même année, alors même que sort le second album - Especially For You - du rocker new yorkais, cette version sonne encore plus sinistre et menaçante que l'original, grâce au riff de guitare monomaniaque d'Eddy, à la production ad hoc signée Lee Hazlewood, et surtout au sax possédé de Jim Horn, qui tranche dans le vif. Absolutely Killer..
23 décembre 2019
Avril 1963. Le jeune Don Gallucci, 15 ans, signe le riff de keyboards de Louie Louie, instant classic du Pacific Northwest Sound puis hit interplanétaire définitif des Kingsmen, mais se fait virer du groupe parce qu'il est trop jeune pour partir en tournée. Pas démonté pour un sou, il monte aussi sec un nouveau combo, Don & The Goodtimes, et cartonne immédiatement avec le killer instro Turn On puis avec Little Sally Tease, autre future classique garage, d'ailleurs vite repris par tout le monde dont les fabuleux Standells, à Boston, à l'autre bout des States. Le groupe devient vite un incontournable du circuit des clubs régionaux, tout comme les Wailers, les Sonics et Paul Revere & The Raiders, mais sans jamais atteindre le succès de ses derniers.
Leur version du vigoureux Money (That's What I Want), un standard rhythm'n'blues daté de 1959 et signé par l'infernal duo Berry Gordy/Janie Bradford pour Barrett Strong vaut aussi le détour, et leur réengistrement de Louie Louie étalé sur plus de cinq minutes rivalise en énergie et brutalité garage punk avec les originaux et les reprises des Sonics eux-mêmes. Enjoy.
Don and The Good Times -Little Sally Tease
Don and The Good Times - Money
Don & The Goodtimes - Louie Louie (Le cliché est bien sûr une photo des Sonics, et non pas de Don & The Good Times)
Déjà posté un titre des Stems en guise de T.W.M.V. il y a trois ans, mais je ne vois aucune raison de se priver de ce genre de gourmandise aussie classic en cette fin d'année. Enjoy The Mushroom.
The Stems - Under Your Mushroom
17 décembre 2019
Un sauvage instrumental hot rod surf signé (comme d'autres pistes pour les Ventures) par Gene "Doctor of Guitars" Moles en 1964, avec bien sûr guitares Mosrites en roues libres et bruitages de dragsters en plein burnout. Love it.
Gene Moles - Burning Rubber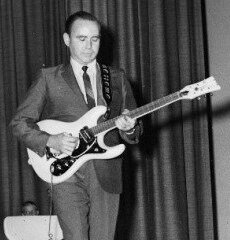 16 décembre 2019
Saturday Nite and I just got une grosse envie de shake, shout and shimmy.. ça tombait bien, il y a deux jours, le Flow avait eu la bonne idée d'organiser toute une soirée gratuite Groove In The Hotte, à la Maison Folie Moulins à Lille, avec une floppée de dee-jays et de perfs live afro, funk, soul et 60's beat dans les différents espaces de la MFM.
On y allait surtout pour les Limboos, ce gang de madrilènes déjà passés par chez nous en 2017 lors du (regretté) Roubaix Vintage Weekender, et qui m'avait bien plus sur scène à l'époque, malgré quelques réserves sur les compos. Après un bon moment au bar passé à savourer les pépites 60's distillées au format 7-inches par le collectif de DJs rémois Back In Time et un petit détour par le (bon) set 70's funk des Atomic Ladies en première partie, les cinq membres des Limboos investissaient la scène pour un bonne heure d'exotic latin soul rhythm'n'blues d'excellente facture, à la hauteur de leur très bon troisième et dernier long-play en date, Baia, paru il y a peu sur Penniman Rds, impeccable label et record store madrilène au goût très sûr.
Un chouette gig caliente à souhait donc, du rock'n'roll truffé de références kewl mais pas envahissantes et cette capacité typiquement ibérique à mixer naturellement influences latines et anglo-saxonnes, pourvues qu'elles cochent toutes les cases "groovy"... ça m'a donné un furieuse envie de retourner à Madrid pour me recharger les batteries..
Allez hop, une 'tite vidéo d'un des titres de leur dernier album en guise de T.W.M.V. pour commencer la semaine, plus quelques photos prises au smartphone pendant la soirée. Enjoy.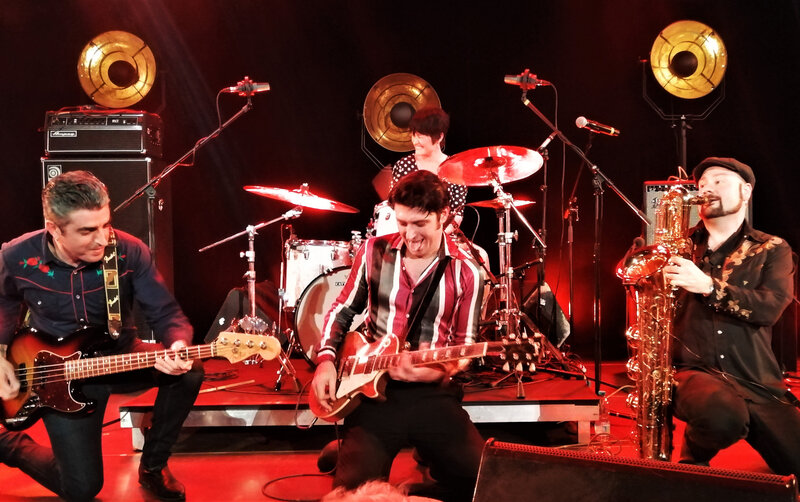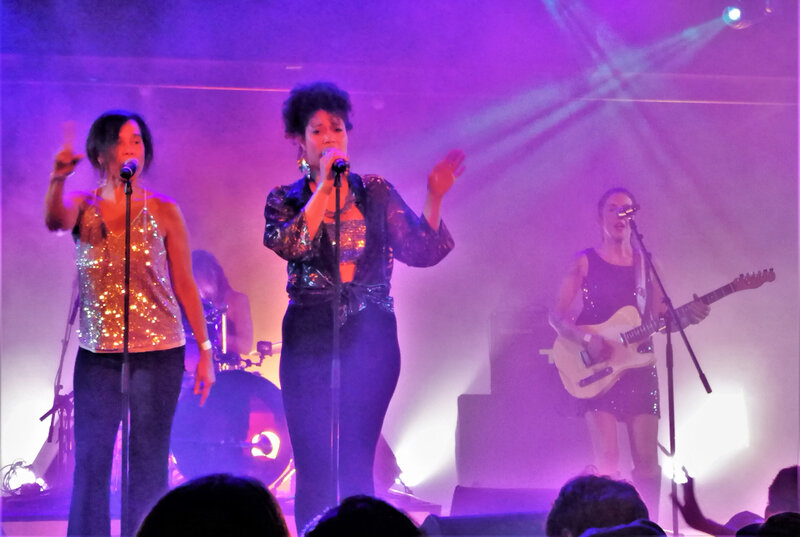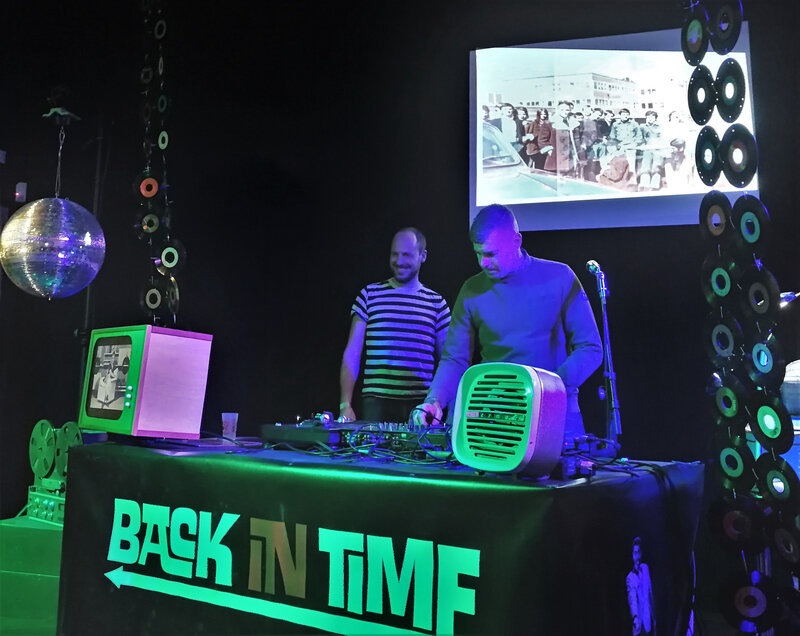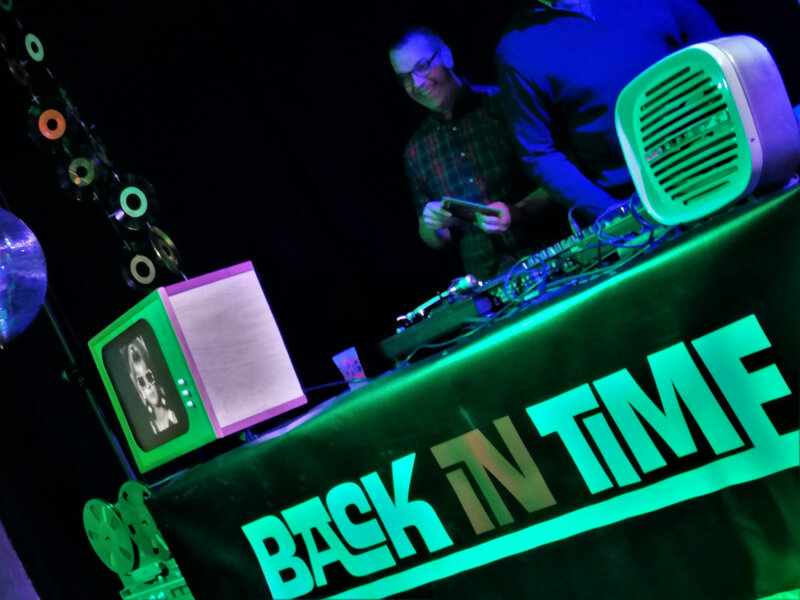 15 décembre 2019
The Roller Girl is gone.. Une icône de la Nouvelle Vague.
Anna Karina - Roller Girl
Anna Karina - Rollergirl
13 décembre 2019
Les trois premiers lps des Flamin' Groovies.. et ses groupes suivants, of course. Rock'n'Roll To The Core, indeed..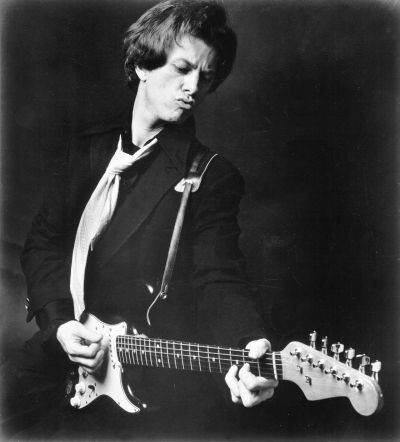 Flamin' Groovies - Headin' for the Texas Border
10 décembre 2019
Un kool single - et une vigoureuse face-B - enregistré et sorti en 1961 par ce groupe de Philadelphie, aussi appelé The Show Stoppers, et qui comptait dans ses rangs Alex et Laddie Burke, les deux jeunes frangins du Bishop of Soul Solomon Burke. Enjoy.
Fortune Tellers - Just a little bit of your love