04 février 2019
Extrait de Gon' Boogaloo, son album paru en 2014, The Zombie est aussi un beau travail d'animation, dans cette vidéo promo. Le bluesman australien à la voix rocailleuse et au noeud papillon, autodidacte du banjo, de la guitare et du dobro, sera en tête d'affiche du Roots & Roses Festival le premier mai prochain. En bonus, le fameux The Love Me Or Die qui l'avait révélé il y a déjà quelques années.
C.W Stoneking - The Zombie
C.W. Stoneking -The Love Me Or Die
03 novembre 2018
La Nouvelle Orléans, 1969. Le fantôme de Marie Laveau hante encore le Quartier Français, et Doctor John vient de sortir son premier album, Gris-Gris.. Sept pistes psyché--jazzy-bluesy hoodoo voodoo fleurant bon le gumbo et les crawfish, et dont la dernière est ce long, lancinant, et doucement halluciné - "Je suis le Grand Zombie.." - I Walk on guilded splinters. Quelques années auparavant, avant de se réincarner en Doctor John le Night Tripper, le jeune Malcolm John Rebennack avait déjà fait ses classes de rock'n'roller en jouant dans les bouges et strip-clubs de la Big Easy, sous le nom de Mac Rebennack, gravant dès la fin des fifties et alors qu'il était à peine majeur quelques titres bien groovy, tel ce real kewl instrumental Storm Warning annonciateurs des orages à venir lors de la décennie suivante.
Mack Rebennack - Storm Warning
Dr. John - I Walk On Guilded Splinters
22 octobre 2018
Seasick Steve a déjà vécu plusieurs vies riches en rebondissements: hobo / tramp / bum de sa Californie natale au Tennessee, busker (musicien de rue) à Paris, bricoleur de guitares et de diddley bows improbables, storyteller goguenard un peu partout, puis star des médias britanniques, il a aussi depuis 2006 pondu une huitaine d'albums tout à fait dignes d'intérêt, swamp trash back-to-the-roots rock'n'roll blues, extra special quality. Love that guy.
Actuellement en tournée en Europe pour la promo de Can U Cook?, son nouvel effort, avec un passage à Bruxelles le 23 novembre prochain, au Cirque Royal.
Seasick Steve - Down On The Farm
Sea Sick Steve - Diddley Bo
09 octobre 2018
Un album qui a tourné tout le printemps sur ma platine, et tout l'été dans l'autoradio: l'excellent debut-lp de Southern Avenue, jeune et prometteur combo from Memphis qui joue la carte country funk / soul blues référencée mais intemporelle, et dont le nom est un clin d'oeil appuyé à Stax Records, Soulsville oblige. Tout ça pourrait être un costard un peu lourd à porter, mais le quatuor (le guitarise israélien Ori Naftaly et les frangines Jackson - Tierinii au chant et Tikyra aux drums - plus Jeremy Powell aux claviers) s'en tirent mieux que bien, tant côté compos que production, et le tout avec fraîcheur et conviction. Enjoy.
Southern Avenue - What Did I Do?
Southern Avenue - Don't Give Up
10 septembre 2018
Envie d'Acca Dacca aujourd'hui! Allez, mon morceau favori du gang de Sydney, première période, un an après la formation du groupe et quelques mois après l'arrivée de Bon, shooté en live pour la télé en 76 à Londres au tout début de leur envolée internatonale. Jaiiiiiiiiiiiiiiiiiiiiiiiibreak!
03 septembre 2018
The Howlin' Jaws est un jeune combo parisien qui creuse son sillon depuis quelques années et qui vient de sortir son nouvel EP, Burning House. Solide Rock'n'Roll déguisé en rockab' suave et décontracté. Kool..
The Howlin' Jaws - Three Days
26 juillet 2018
Les dates de concerts pour septembre et octobre commencent à tomber, et celui-ci risque d'être plus qu'intéressant. The Bonnevilles est un duo nord irlandais basé à Lurgan, à une trentaine de bornes de Belfast, qui balance sans vergogne et depuis une dizaine d'années déjà leur interprétation punk, sombre et primale du blues des collines ressuscité par Fat Possum and co. Cinq albums sous la ceinture, dont Dirty Photographs, fraîchement paru sur Alive Rds, pour patienter jusqu'au gig annoncé à L'Imposture, à Lille, le 4 septembre prochain. See you there.
The Bonnevilles - Dirty Photographs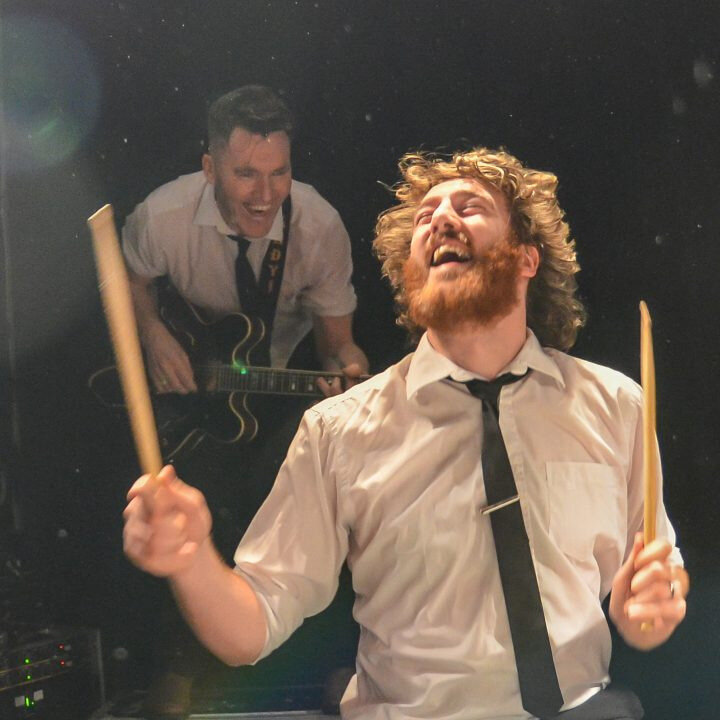 24 juillet 2018
Les festivals d'été battent leur plein et c'est peut-être l'occasion de se replonger dans l'ambiance de l'un des plus emblématiques fests des 60's avec le concert proposé par l'équipe du Roots & Roses ce vendredi 27 juillet au C.C. Lessines, Cour de l'Hôpital Notre Dame à la Rose, à Lessines donc. Ça s'appelle A woodstock Reunite et ce sera l'occasion de se gorger de blues, de soli de guitares héroïques, et de boo-boo-boogie jusqu'au bout de la nuit avec Canned Head, Ten Years After et Guy Verlinde & the Mighty Gators. En attendant, un p'tit retour aux sources avec Canned Heat justement, et l'un de leurs deux hits de l'époque, Going up the Country. Enjoy the trip.
Canned Heat - Going Up The Country
Tous les détails sur le concert ici!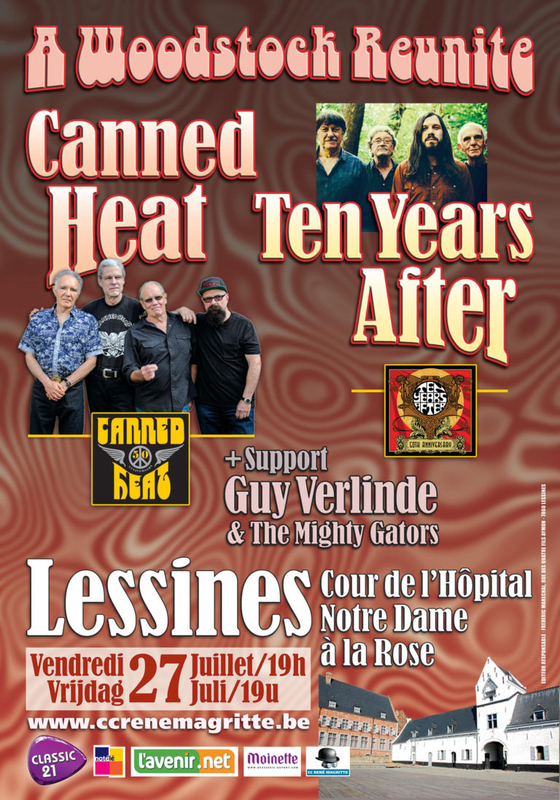 21 juin 2018
Et vendredi c'est demain! L.A. Witch (from, euh, L.A.) à la Cave aux Poètes, Roubaix (Support: Wild Raccoon), Dirty Primitives et He Rents a Red Banjo (Lille) à la Ferme d'en Haut à Villeneuve d'Ascq, et Crystal & Runnin' Wild à Madame Moustache (Bruxelles) pour la release party de leur dernier album. Y'a de quoi faire, non?
L.A. Witch - Drive Your Car
Dirty Primitives - Farmer Song
Crystal and Runnin'Wild - Midnight Creature
29 mai 2018
Fuck Yeah! Mardi matin et le weekend semble vachement loin? J'ai le remède, mon pote, du blues couilllu, lean and mean, boosté en 1998 par un remix percutant, sur un montage video diablement eye candy. R.L. Burnside du temps de sa splendeur retrouvée, grâce à Fat Possum, le label blues de la fin du XXe siècle!! Enjoy.
R.L. Burnside ~ Let My Baby Ride [Remix]